ReMix:

Shenmue "Dreaming While I Wake"
Help us take OCR to the next level by supporting us on

Download MP3
5,380,347 bytes, 3:41, 192kbps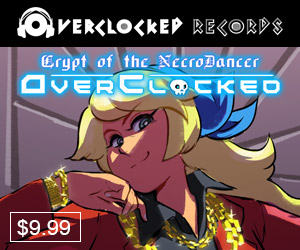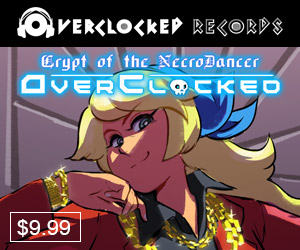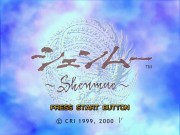 "And now for something completely different... " - though Arkimedes' initial Halo mix was certainly goodstuff in a major way, this Shenmue creation is riskier, more creative, and doesn't sound like much of anything else on the site, all positive traits in my book. The ReMixer has created an original vocal set to a bubbling, light electronica background that analoq described as being similar to telepopmusik, perhaps even bearing some traits in common with his own recent Commander Keen mix, which John Romero himself reviewed and passed some props to. Thin, subtlely vocoded vocals whisper atop a percolating octave sine-wave pulse as newage pads and delicate bells spread out underneath. When the vocal enters, it actually reminds me of the one-hit-wonder Primitive Radio Gods' "Standing Outside a Broken Phone Booth With Money in My Hand," sans some of the ambient fx and samples. Most of the lyrics work well, and the chorus especially starts introducing a more defined counter-melody that compliments the main Shenmue motif in a hauntingly beautiful fashion. The only real part I personally was iffy on was at 1'45", where it's less sing-song and more spoken-word. This went a little outside the limits of my own personal cheese barometer, especially with the "lone wolf / with a battle plan" lyric. But hell, that's one minor piece of the mix, that incidentally follows some lovely, spliced vocoder work at 1'30" that reminds me again of a one-hit wonder, Forest for the Trees' "Dream". There's an ephemeral, dream-like quality to the variety of sine tones combined with bells and all the harmonic overtones of the vocal coming through, along with some scratching and nano-percussion in the background. This is a refined piece that clearly couples a lot of synthesis and creativity with enough of the original material to be clearly identifiable and in the same general spirit. This is a ReMix with such a defined signature and style that it easily stands out and is memorable in its successful execution of a vibe you don't hear often associated with game mixes, and for that alone it warrants your attention. But Arkimedes has put in effort beyond just making things click, and laced this with variety, subtle detail, and an indescribable aural sheen. It's not without some faults, and as mentioned some portions of the vocal could be quarantined without loss, but this is a singular mix, and as his second contribution to the site, already shows flexibility and innovation. Great work from Arkimedes.