ReMix:

Kingdom Hearts "Above the Rising Falls"
Help us take OCR to the next level by supporting us on

Download MP3
6,109,823 bytes, 4:36, 175kbps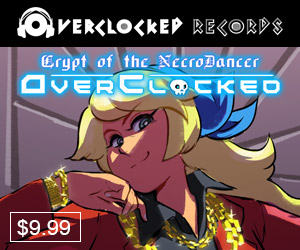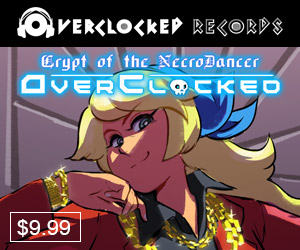 A lot of people will probably be very pleased to see a Kingdom Hearts ReMix finally reach the light of day here on OCR; at least, if some of the requests and emails I've seen are any indication. It was Sephfire's intention to have the first KH ReMix on the site, and he has achieved that lofty goal where several have not and come up with a sweeping hybrid orchestral/d'n'b mix that's really rather kickass. Gets better each time you listen to it, and resembles somewhat the works of SGX; the mixer himself admits the influence/collaboration:
"This is a Kingdom Hearts remix of the "Hollow Bastion" theme, with traces of the "Destati" theme as well. Of all my work so far, this is the remix I am most proud of. I tried to create a really epic sound with this track. At the time I began work on it, I was listening to a lot of SuperGreenX originals and the "Pirates of the Caribbean" OST, which may explain the genre blend a little bit. Speaking of SGX, I need to give due credit to Mr. Adler for helping me to master this remix. Whatever he did, the remix sounded a heck of a lot cooler after he finished with it. So thank you, Sir GreenX, for your assistance."
I think some might have guessed the connection without being told, but if you're gonna get help from someone and end up with a piece that resembles their work to a certain extent, SGX would certainly be a great ReMixer to pick. Percussion here drives the whole thing and is over-the-top dramatic, with a moving, rolling pattern that is tribal, primal, but also measured. Piano swims underneath along with Absynth-esque swept pads and strings as other orchestral elements are brought in. Percussion gets decked out with a layered d'n'b vibe towards the second minute. The way different motifs appear and reappear, and the swift, sweeping nature of the piece truly lives up to the mix title and conjures the feel of rapidly falling water, or at least something vast in scope and fleeting. A very dramatic mix that brings Kingdom Hearts to OCR in a well-arranged, conspicuous way. Great stuff.