ReMix:

Space Harrier "I Got the Spacebeam"
Help us take OCR to the next level by supporting us on

Download MP3
3,602,432 bytes, 2:56, 160kbps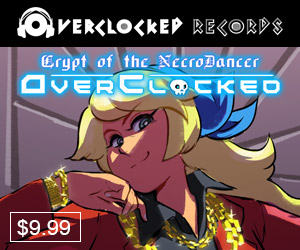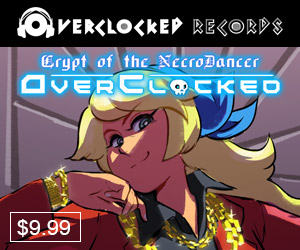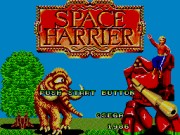 Well, let me be honest. I don't particularly like this mix. I've thought about it, and I don't just think it's because I'm a huge fan of the original. Star Salzman sends us a Space Harrier rap mix with fairly amusing lyrics and rapping; the bit about dodecahedrons is truly inspired, no argument there. Maybe the problem is that doing a rap ReMix of this theme is just very difficult because it's not one of those themes that really lends itself to the genre, like a certain controversial Asterix ReMix covered. From that perspective, Star's done an admirable job in converting a piece that didn't lend itself to rap into something passable, but it didn't really resonate with me. The lyrics by themselves I think I appreciate more, for the aforementioned geometry reference (stage 4 anyone?) and also another excellent rhyming of "killa" with "Squilla". So what's my problem? I'm not beyond saying it's just *my* problem, but the way the original is used seems like an afterthought pinned onto an existing original. The best pieces of the mix, in my estimation, are the ones that have absolutely nothing to do with the original, and the less successful bits are those that do implement the original but do so in ways that sound a little forced. Now, before you read any further whilst wondering if I'm just 100% negative on this, I should clarify that I do like the lyrics, some of the instrumentation, and the production. And the judges panel had much more positive things to say. Vigilante writes:
"I understand djp's concern in that there is a lot of unrelated original material, mainly the beat and bassline. However, the chord progression on the bridge is definitely from the original, as is the pianoeyness that goes on thru the mix. On top of that, the mix is clearly well done, the lyrics are funny as hell and are specifically about space harrier. I think it's got plenty going for it, including the original."
I'd say some of the pianoeyness does, and a good portion doesn't. Malcos writes:
"I think this is definitely the kind of original kind of flair we want on oc. I understand DJP's concerns, however, the lyrics are about space harrier and if as Vigilante has said, the chords in the bridge are from the original, I think we can pass this one."
And for good measure, Larry writes:
"The reason this sounded misleading as a ReMix was because it essentially went for over a minute as just original material until the second half went full on into rearrangement territory at 1:11. Once it got there, everything was gold from both the music and rearrangement departments. If the sections had been placed in a different order, there wouldn't have been any confusion over this meeting the submission standards."
So, don't take my word for it. Clearly, that'd have been a mistake for each of the judges on the panel. We usually see eye to eye on most decisions, and there are checks and balances that can be enacted when the disagreement is extreme, but this is just an issue where, while I found the mix's lyrics amusing and well-constructed, I wasn't feeling the arrangement as much as others. Definitely draw your own judgments; regardless of how it plays as an OC ReMix, it's still fun and enjoyable music.