ReMix:

Super Mario 64 "The Alternate Route"
Help us take OCR to the next level by supporting us on

Download MP3
4,239,392 bytes, 4:20, 128kbps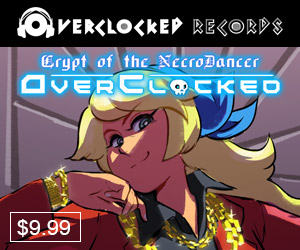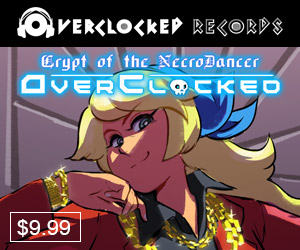 Guilty fun. Well, actually, not that guilty - this d'n'b/breakbeat SM64 mix from newcomer ParagonX9 has some good structure, variety, a nice intro, and some downright mean effects and transitions. Judges had some reservations - I think one thing that's important to keep in mind is the rather limited original material, which is admittedly not overly modified, but instead contextualized inside a very energetic, loud (perhaps too loud - there were some suggestions that it could have been mixed a little more conservatively in this regard) electronica track. There are some more repetitive portions, but pieces like 2'38" where the melody is repeated once over a very deep sub do have a distinct flavor to them. Shariq, who I believe shares my depression at the recent conclusion of Full Metal Alchemist (non-sequitir), sums things up:
"Arrangement feels too repetitive for me. Some nice drum work, but some of it's a bit loopy. Hi-freqs could use a boost. It's a nice take on the source material though; bass stuff is really tight sounding. Overall its a very groovy piece, with some overlookable issues."
It's not your typical SM64 mix. The minimal rising synth pads in the intro actually reminded me to very beginning of the main theme from the Terminator films, and the rest is solid breakbeat stuffs with a competent grip on firing changeups when they're needed. Could have been more interpretive and innovative, but didn't need to be just to cut the mustard, given the overall presence and mojo. Good initial mix that gets more things right than wrong and gives Mario something to dance to, or alternatively you could listen to it while playing the recently announced SM64 remake for the DS when it's released. Fun.