ANNUAL FUNDRAISER!! Help us take OCR to the next level by supporting us on
Sponsors: Bart Verbeek, Cynical Brit, Dave Oshry, From the Mind of Klink, Matt (aka Antidragon), Michael Beauchamp, TFBgaming, VinnyMac, Wesley "Bahamut" Cho... + hundreds of supporters! Thanks!!

Download MP3
6,145,883 bytes, 4:13, 192kbps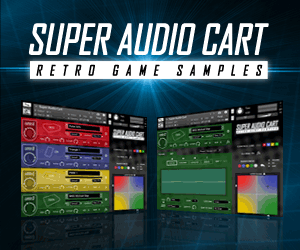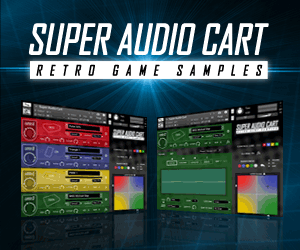 Though it will sadly never be as ubiquitous or widely accepted into our collective consciousness as The Thong Song, newcomer Joe Darwish's take on Ken's previously-unmixed-on-OCR theme from Street Fighter 2 is a knock-down, drag-out, kickass first mix, a complete rock overhaul with original lyrics and pretty polished vocals, with lots of doubling, harmony, attention to panning. A clean crisp sound - not quite as metal/edgy as Game Over's sound, more of a Top 40/alterna/Foo Fighters bent, with more straightedge vocals. Joe's done a fantastic job of building a vocal line over the original melody, mixing up guitar textures, acoustic drumming, and achieving an overall balanced sound. Now, let's talk a sec about the lyrics - I think they're great, personally - they certainly work for me - but I also find the line "realise your ken" hilarious. I talked with Joe and he said the lyrics were perhaps cheesy but not intended as humorous, so I just consider this an unintended benefit. Let me clarify that, in case it's vague: though I find portions amusing, I LOVE these lyrics, and the cheese factor only adds to my enjoyment of the mix. This has a Star Salzman quality of being VERY catchy and quintessentially listenable and appealing. Perhaps not as elaborate, definitely not as risky, but that "radio" factor is there. I am so... damn.... glad that our first posted Ken mix covers the theme so thoroughly and in such a rock-out, embarassing head-banging + air-guitaring fashion. Articulation, technique, vocal processing, singing, drumming - all come together perfectly. Layering the background vocals over the lead at the end was the clear choice for building out the conclusion. I was gonna mix this theme, but this is almost everything I'd want in an arrangement; I'm not saying I don't think other talented mixers can cover it differently in the future in a way I'd still dig, but I don't personally feel like I'd listen to anything I myself came up with as much as Joe's coverage. Rock fans and Street Fighter 2 fans absolutely, under penalty of death, must download this mix. The venerated group of Ryu mixes is now joined by a blond-haired, American rival in red, and the world just got a little bit cooler in the process. Realise your Ken!