Help us take OCR to the next level by supporting us on

Download MP3
4,550,656 bytes, 3:34, 168kbps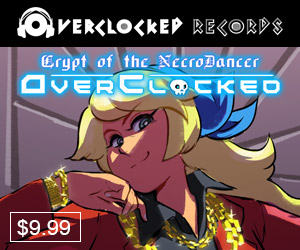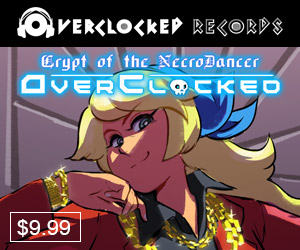 Rock the Casbah, Blame it on the Rain, and Damn the Torpedos... the legacy of imperative-titled songs, albums, films, and whatnot is now joined by SnappleMan's emphatic instruction for us all to 'Thrash the Plank' - come on... you know you want to... He of all-natural beverageness gives us some rocking, fast-paced metal coverage from DKC, originally released as part of Kong in Concert. Newly-inducted judge zircon says:
"This one has been on my playlist since I first got the wip for it. Very clean, articulate guitar playing combined with a good mastering job for the whole mix. Awesome. I don't know whether the drums are sequenced or not, but whichever they are, they sound great. I'm impressed that the mix really works without being cluttered with lots of instruments and layers. Arrangement-wise, I'm in agreement with the other judges. This is an excellent example of how to use variations and original material in a remix while still keeping the original in mind."
Most of the panel was impressed with the cleanliness and clarity of Snapple's work here, given that the genre is essentially defined by excess and hence usually a little rough around the edges on similar efforts. The speed and very discrete articulation of the guitar noodling is the business, and illustrates that coherence and clarity don't need to be sacrificed in the name of speed and energy, but that both sets of qualities can live in raw, pulsating harmony. If you've been hankering for some thrashing donkey, in other words, this is right up your alley. The numerous guitar bombs and cut-out section at 1'35" add texture and variety, respectively, and there'd solid decisions on processing and tradeoffs throughout. Great, rocket-fueled DKC arrangement from SnappleMan. Let the planks be thrased.