Help us take OCR to the next level by supporting us on

Download MP3
6,371,328 bytes, 5:37, 149kbps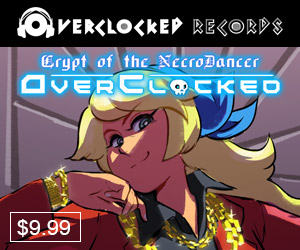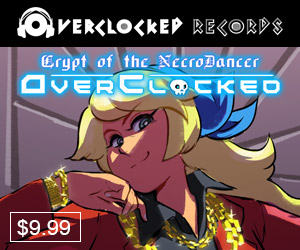 Dan's been working on this one for awhile, and has come up with something very singular and different, relative to his own past works as well as OCR's canon, with a trip-hop/hip-hop/rock stew that's quite emotive. Tallarico's original is transmogrified into a different beast, with textured, very well-produced drums (which are relatively on-tracks but have some tasty fills), layered, expansive ambient pads, Vigilante's wailing electric lead, and Dan himself on vocals that vary in intensity from quiet desperation to strained angst very effectively. Good, serious lyric as well. There's a considerable level of detail in this mix, and very refined stereo separation - in these aspects especially, the mixer has reached a new level and really produced something that is enveloping and transporting. The mood is definitely downbeat, with a delay that gives the vocal a distant, despondent vibe and the aforementioned bluesy rock electric augmenting the more strained portions with a nice call-and-answer riff motif. The feel is very modern, airplay-ready, cold-yet-hot, bottled angst, and works well. Now comes the your-mileage-may-vary comment - while I think zyko's lyrics and rapping are good overall and well-executed in this mix, I don't particularly think it works contextually with the overall mood of the piece, which I perceive to be a bit too serious/somber/what have you to be juxtaposed with more the more enunciated rapping. Clearly, however, others totally disagree with me on this, and many on the panel had no such qualms. Judge zircon writes:
"Man, this is great stuff. Using vocals in a mix is often tricky, but this one just nails it. As Larry and listeners of VGF should well-know, Dan B's voice is pretty amazing, and this proves it. Of course, zyko pulls his weight too with some superb, chill rapping that fits in perfectly. Nice recording and processing there too. Lyrics works well."
However much your mileage does vary on this aspect, overall the piece is quite an accomplishment. It's a unique, vocal mix with well-integrated guitar work that's also not too shabby (...at all) in the synth, percussion, and production departments. Jesse pulls off some of his most dynamic, professional soloing too, with a gritty sound that adds organic electricity to the cooler electronic landscape Dan's paved - the last minute, especially, when he duels himself on either side of the stereo spectrum, is rather special. Larry exudes fanboy-like adulation, and rightly so:
"The instruments layer together very nicely, the lyrics are very well thought out with strong delivery, and the production is generally crisp and clean. This was hugely expansive arrangement work, and nothing short of A-grade from 3 top names in the community that show pride in what they do. Props to Dan for working hard on this mix in the past few months and enlisting Jesse & weed in helping to bring it to what I genuinely consider superlative status. You'll loop it. And believe me, you'll love it."
And if that doesn't qualify as a celebrity endorsement, in OCR terms, I don't know what does. Very ambitious work - very impressively executed.