ReMix:

Stormlord "Seneca's Marble Pack Edit"
Help us take OCR to the next level by supporting us on

Download MP3
5,322,752 bytes, 4:22, 160kbps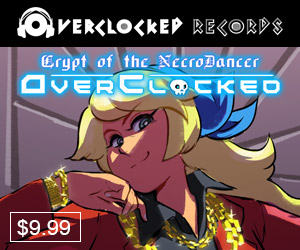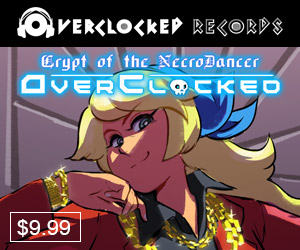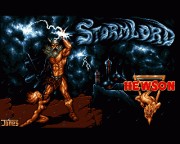 Witness Valentine's Day - negations, affirmations, proclamations, prognostications, and lamentations, plus gratuitous Whitman's Samplers changing hands in ritual transactions across the globe. Or at least the parts where they're available. As a spectator sport, it falls a little short, sure, but there's always next year, and while seeing Google's logo laced with Valentine's paraphernalia might conjure unpleasant memories or absences of memories, we've got just the trick for lovers, lovers lost, and skeptical curmudgeons. N-Joy of The SoundWavers and his wife Simona created this amazing Stormlord ReMix before they wed, but that still makes it the only fiancé/fiancée duet mix on the site, to my certain knowledge. The ReMixer writes:
"I absolutely LOVE the original tune by Johannes Bjerregaard, featured in the Amiga and C64 game Stormlord. I can remember listening to it in background for endless afternoons, while I was studying.

So now its melody is hopelessly struck in my mind, and it seemed a good idea to me to do an "ultimate" remix of it (after a former attempt at an XG standard compliant remix), and to exploit its full potential I tried adding some lyrics. So I started working on it, and it was as difficult (since my extreme devotion to the original, I was always fearing my efforts were ruining the track) as rewarding a task. I then called in my favourite singer (who also happens to be my adored wife :) and wrote some lyrics, which had to be in italian (because I want to re-use the track in Simona's forthcoming italian debut CD :)

The tune has been lying in my HD for at least 4 months, since I wanted to make it a bit longer; I had already beefed up the length of the guitar solo at the end, but then I realized that the other thing I would have liked to do (another take of the vocals), was far beyond my patience ...and so decided to release it in its present state. I hope you like it nevertheless! "
I'd say it's drop-dead gorgeous - one of the most compelling, downright beautiful game mixes I've heard come out of the Commodore scene and a testament to the innovation there. N-Joy takes the original and turns it into highly-polished techno-pop, introing with vinyl and the chip original but transitioning with a string riff into a perfect - perfect - Italian vocal by Simona that's run through a radio-type effect initially but clears up at 036" as drums and auxiliary synth and strings come in and the verse gets going. After a second verse, there's a bridge, and if you aren't singing along (or at least trying to) when the "libera" refrain comes in on the chorus at 1'40", you've got more restraint than I. This strongly reminds me melodically and vocally of the (excellent) music of Cirque du Soleil, especially with the Italian. Every once in awhile there's a word that I recognize due to a familiar root, but for the most part, I have no idea what Simona's singing. We're looking into getting both lyrics and a translation, but while I'm very interested in reading both, neither are required to appreciate this arrangement. It's stunning, takes its source material to great heights and really builds a world around it, and does a fantastic job of working a traditional verse-bridge-chorus song structure. If you pass it by due to being unfamiliar with the source material, you will be doing yourself a world of disservice. You even get a rippin' guitar solo at 3'35" - it's all here, and I can say with confidence I'll be just as likely to loop it five times back-to-back ten years from now as I am today. This mix has been out for awhile as you'll see if you visit The SoundWavers' homepage, but it seemed especially appropriate to post today as it was created by a very talented couple. Magnifico.