ReMix:

Donkey Kong Country "Funky Monkey Love (Valentine Edit)"
Help us take OCR to the next level by supporting us on

Download MP3
5,864,912 bytes, 4:49, 160kbps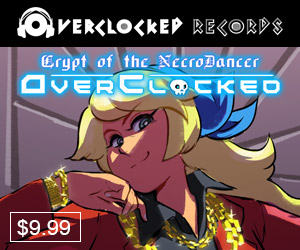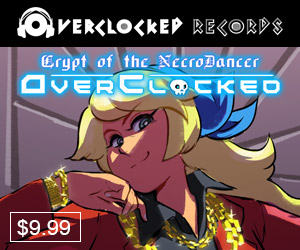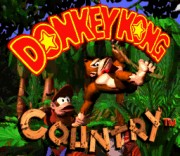 Just in time to soil your V-day with carnal simian imagery is the judges panel's own Vigilante, here to share with you his opus to great ape innuendo, "Funky Monkey Love", which I think is perhaps the most convincing scientific argument yet that man truly evolved from ape, in addition to being an inspired Santana-esque ReMix of Candy's Love Song. You got a truly wailing lead that does evoke a little Carlos, a funky low bass, groovy acoustic kit drumming, and greasilicious organ, with truly sentimental lyrics that explore the inner depths of Jesse's romantic side. Or not. Alright, basically he delivers a straight-man vocal of a pretty Tenacious D-caliber lyric that involves all manner of metaphor to the piece's namesake funky monkey love. Hide the children and those with heart conditions. There's an organ solo later on, and radio personality Larry Oji on a Barry White/Chef from South Park rap/talk that leads into the vocal-doubled climax - love the side-laughs at 3'34". Comparisons to "Chocolate Salty Balls" wouldn't be too far off, but Jesse did definitely put some sobriety and effort into the mix and performance, even if the tone is... light. There's wah guitarage, of course, as any slinky, suggestive rock groove pretty much mandates, and one gets the feeling listening that Shaft (damn right) would be proud. References in the lyric to airbound excrement might test the tolerance factor of some for extended metaphors, but you gotta smile at the over-the-top harmonized ending and overall chutzpah in constructing such a testament to true infatuation. Wait no further and salvage your holiday evening. Get your australopithecus on.