ReMix:

Mega Man 6 "Flurry of Frozen Fury"
Help us take OCR to the next level by supporting us on

Download MP3
6,349,984 bytes, 4:28, 188kbps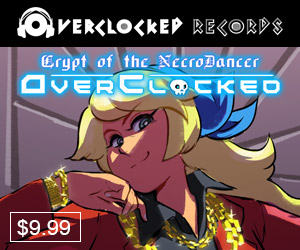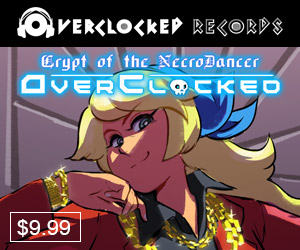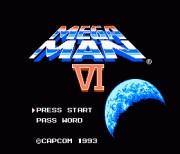 I first heard this on VG Frequency quite a while back, and even with the sometimes limiting audio quality of the stream, I dug it and anticipated its submission and evaluation. Newcomer Vurez has sent things in previously, but this arrangement illustrated more polished production skills, paired with a cogent approach to handling the source material. Mega Men Five and Six aren't as easily dealt with as some of the more instantly accessible and uber-catchy tracks from Two and Three, so it's also good to see people branching out and tackling the blue bomber's full arsenal of titles. The ReMixer gets right to the point in his submission email:
"My new age-ish remix of Blizzard Man's stage. Instruments and sounds included: synths, strings, violin, sax, chorus, and guitars."
It's new-ageish, perhaps, but not strictly new-age; there's latin and jazz colors and a strong rhythmic presence that while keeping things on ice, i.e. chilled, does give the piece a bit more momentum than straight new age would usually enjoy. Ethereal, wide-spectrum pads establish an open, cool bed for the largely acoustic ensemble to rest on, which includes a nice latin acoustic guitar, solo strings, piano, sax, and solo vox. The chorus of sorts at 1'27" really works beautifully with this instrumentation, as violin and guitar duet on the syncopated melodic motif. The guitar is mixed close, so you can hear every fret-noise, and stereo separation on all elements is in general adept and discrete - this mix eats up the entire stereo field and is all the better because of it. Mr. Baranowsky sez:
"This is super chill, well thought out and emotionally stirring. It's nice to hear an arranger that isn't afraid to completely alter the presentation of a melody, while at the same time retaining the spirit of the original."
The icy, ambient cave atmosphere works hand-in-hand with the acoustic elements chosen, all of which, while not of the sample or performance quality to attain utter believability, are nevertheless effective. The varied articulations on the strings make a huge difference - this would not have been nearly as effective an arrangement were they not varied, and varied intelligently and appropriately, as Vurez has done. This arrangement has a coherent vision and realizes it well; a couple judges noted the mixing resulted in some overly "punchy" notes here and there, and that the percussion at times feels a little too rigid, which both are credible remarks, and I might have swapped out the sax for something else, but the end result has enough going for it to compensate, and then some. An excellent, admirable approach to the source material - refrigerated new-age acoustic-instrumental fun for the whole family.