ReMix:

Mega Man 6 "Odyssey Beyond the Falls"
Help us take OCR to the next level by supporting us on

Download MP3
5,340,664 bytes, 3:51, 183kbps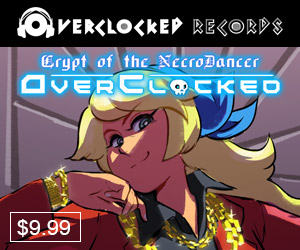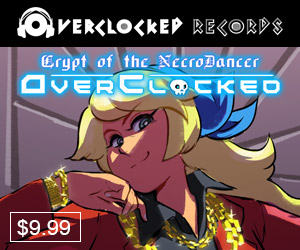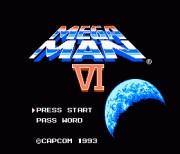 Purdy. It sounds like Don's gotten his hands on one of the better ethnic instrument libraries out there, ala Early Instruments or RA, or something, as the sonic factor has been upped from even his previous, impressive level with this downbeat Greek groove. Vurez writes:
"Odyssey Beyond the Falls is a joining of ancient Greek music with water - at least that is what I was going for with this mix. I used a pan flute, harp, plucked violin, mandolin, hand drums and a very old south east European monophonic bagpipe instrument (the gaida) to get a Greek-like sound for this mix. Lots of chorus and strings were used for representing the aqueous qualities of the stage."
Definite Mediterranean feel, and while the ethereal mixed and "bum/dum" lower male choral work give it a spacier, more new age angle, I could still see chilling on a coast with a gyro and tsipouro whilst listening. Actually, Don mixes pensive/serene with celebratory pomp, as sections like 1'14" (that bagpipe is excellent) get some fanfare going on, conjuring images of Greece the empire, as opposed to Greece the laid back place that resembles the Pastoral segment from Fantasia. The arrangement is excellent, and plays off the quality of the samples - this is a ReMix where the arrangement and production have an inextricable, symbiotic link: I can't imagine attempting such a piece without high quality materials to sculpt with, but by the same token, the arrangement is clearly there, and uses such materials with ability and nuance. Part of the art in utilizing ethnic samples lies in playing parts that are believable for the instruments in question - mv did a great job with this on 'A Foray into the Eastern Horizons'. It's not just having the sounds, it's having a good musical grasp on how they should be used, both at the part level as well as the bigger picture of the context they fit into. The melding of exotic + authentic plucked and piped melodic leads with some conspicuous and dramatic choral work, along with a varied percussive groove that's well dispersed across the stereo spectrum, add up to a ReMix that's very unique in its roots and what it aims to envision, and one which by my measure succeeds at its goals. I dig Vurez' other mixes quite a bit, and if you haven't heard them yet you should check them out post-haste, but I also think this represents a somewhat more original, mature vision from an arrangement perspective, and corresponding notch up in production, too. Mega Manopolous gets all Athens up in that, thanks to Mr. V - particular, sculpted, and often beautiful work.