ReMix:

Paperboy "Smooth Delivery"
Help us take OCR to the next level by supporting us on

Download MP3
5,718,016 bytes, 4:29, 168kbps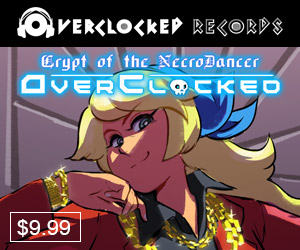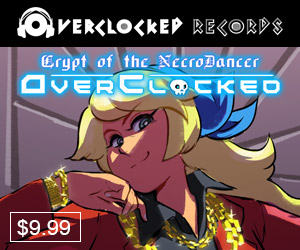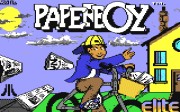 Been looking into Filk a bit lately after catching most of "Modern Metal Alchemist", an FMA filk set to Gilbert and Sullivan's "Modern Major General", at Otakon, as performed by FilkAeris (who also did a filk set to "Baby Got Back" that was laced with copious - and amusing - Cloud fangirlism). Other than that, saw Capote, which Hoffman should definitely get a nomination for, and Layer Cake, which was good enough to bode well for the future Mr. Bond's shaken-not-stirred shenanigans. Meanwhile, amicable fella, forum moderator, and all-around decent Sri Lankan Mythril Nazgul has been waiting patiently for this whimsical Paperboy romp to see the light of day here on OCR. And to those who wait, good things come. The ReMixer hopes:
"at first i was attempting to go for a kraftwerkish sounding approach with some 'old school' sounds and minimal instruments - however, afterwards, I decided to rap over it. i think it turned out pretty well. people seem to love the vocoded robot, so that's cool too. hopefully, people won't mistakenly think i'm white this time."
I think far more people will love the vocoded robot (because EVERYBODY loves robots, and vocoded ones doubly so) than be convinced of Myth's non-whiteitude, as his rappin' voice is mo cracka' than MC 900ft. Jesus. I happen to dig 900ft. a great deal, so any such likeness is definitely fine by me, but I do think the comparison is apropos. Things begin with tremolo strings building into a funky beat and aforementioned voco-robo, as Navid informs us that he "tends to put buttah" on his grits, which could be taken literally or metaphorically - on soooo many levels. Lyrics are generally fun and fluid, with vocal doubling effects put to good use. Pizzicato strings, major-key happy-happy bells, layered, meaty beats, and an intentionally synthetic, cheesy electric bass flesh out the instrumentation. If there's one beef I have to throw at the Paperboy, besides the Washington Post having too many ads, it's that the overall mix is somewhat lacking on the lowend. Like 50's-era pant fashions, the bassline is riding a little high, and nothing fills in the vacancy on the 1st floor, to dangerously mix metaphors. But the charm of the vocal stylings and vocoder-chorus is ultimately what's gonna sell ya, or not, and if it does, it'll be strong enough to balance out the buxom booty bass deficiency. analoq lowercases:
"the arrangement is kinda minimal, not so much stylistically, but only a few motifs from the original are used. however those motifs are the most recognizable so there's no doubt what the remix is of. i like the original a lot, and this take on it is fresh and entertaining."
Larry and Jesse both expressed concerns about repetition, and while Gray and perhaps others agreed that they were legit issues, there's still a good deal of variation in the four and a half minutes, including the HAL 9000 slowdown at 2'00" and ensuing breakout section. It's essentially a lighthearted, conceptual ReMix that turns Paperboy into an old-skool rap playground of sorts, replete with catchy turns-of-phrase, retro fx, and of course, RAD ROBOT LICKS. Fun.