Help us take OCR to the next level by supporting us on

Download MP3
6,049,919 bytes, 4:05, 195kbps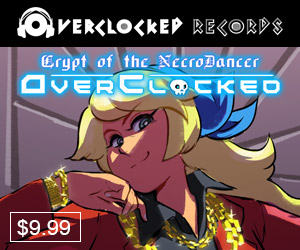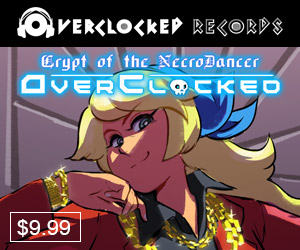 Darangen writes:
"This is a lyrical remix of Gerudo Valley. I made it for RPGamer.com's Splendid Performance competition, round 4. I know the judges haven't been fans of my lyrical remixes in the past, but I believe my vocal work has improved at least somewhat since my last vocal submission, so hopefully I'll either get acceptance or some new, helpful comments."
This does represent an improvement over the last mix Michael sent our way that had vocals, and while it lacks the clarity and pitch control of Hale-Bopp's 'Summertime' or jdproject's 'Ken Song,' those mixes set a pretty high benchmark for vocals in the genre. Michael also gets vocabulary bonus points for managing to write a rock lyric that incorporates the word 'ardency' - and in the chorus, no less. To be honest, I'm not entirely sure if that's the type of word I'd use in a rock song, but there's still vernacular cajones involved in doing so. This is Gerudo, which becomes readily apparent at 0'26" after a nice, edgy electric guitar intro. The chorus really works well in the chosen genre - it's already addictive as hell, but Darangen's power guitar anthematic treatment ensures that it'll be reverberating around in your head even longer. Instrumentally, it's what you'd expect from Mike, and the highlight for me was (surprise) the rockin' wah-wah solo at 2'45" - great addition. Vocally, I think the ReMixer sounds better when he's singing on top of a heavier bed of guitar and drums than he does in the more exposed passages. When the first verse entered, I was a little shaky (especially the "all" in "all that we've been through"), but as things progressed, they improved. Gray and Jesse both hated the intro, citing the production primarily, but it didn't rub me the wrong way. Of course, I like the White Stripes, so what the hell do I know? Quoth Oji-wan Kenobi:
"Mike's vocals are my main gripe, as they sound thin and a bit beginnerish. With more practice, but more importantly time, Mike's voice will continue to be stronger. Plus, on multiple listens, the delivery style sits a lot a better in the track. I could have gone for some richer harmonies, but the harmonization here sounded pretty nice. I liked the tone when the chorus's hit, and the lyrics were really catchy. A lot of people are gonna be singing 'em.

I thought the track could have sounded sharper, but I loved the arrangement here and the production was alright. The "Gerudo Valley" theme was skillfully woven with original material that pieced together very naturally. Great rock conversion with some genuine (even if unintended) pop overtones."
Pretty much. I can certainly appreciate the challenges of doing vocal mixes when one is not a singer by nature, and this represents marked improvement in my book, and the panel's as well. Furthermore, it's Darangen, and it's Gerudo, and this should be enough for more than a lot of you, so embrace your inner ardency and check it out.