Help us take OCR to the next level by supporting us on

Download MP3
5,818,368 bytes, 4:00, 191kbps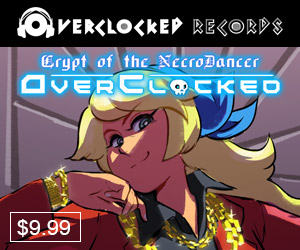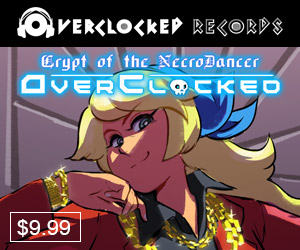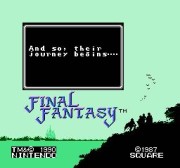 For some reason the intro to this reminds me of Semisonic's 'Closing Time'; probably the strong repeating third pattern and nothing more. Darangen returns to the FF that started at all and the Chaos Temple theme, which he arranged in April of last year, for some straightforward rock that does actually fit the 'alternative' mold a bit, and could easily have been accompanied by a vocal. Mike writes:
"RPGamer.com has held a competition "Splendid Performance", where a challenge was to give a theme a new feeling and/or meaning. So I took the Chaos Temple theme, which usually made me feel weighed down and fighting an uphill battle, and made it into a cheerful, liberated feeling. Something that would go great with the ending credits of the game."
It's rather crafty how Mike's indeed succeeded in Prozac-ifying a less upbeat melody, and while production values with his work remain high and his guitar skills always bring quite a bit to the table, the most memorable and enjoyable thing to me here is how he's changed the mood dramatically. It's a good thing, too, as he'd previously ReMixed the exact same theme, and it's not the most elaborate melody, so something needed needed to change. Shariq writes:
"Nice! You successfully took the Chaos Temple theme and put it in a major key. I've always found that harder to do than the vice versa (probably cause I suxxx), but this was really effective. I like how you kept the B section though, since that was already in a major section of the original. Guitars are clean and the song changes up and progresses nicely throughout. I really like this."
I'm a little short on time this week, and Larry did a good job on the play-by-play, so let's see what he sez, too:
"In particular, nice instrumentation from :33-:44 & :55-1:06 with that e-violin-type deal, and the whistley/sine wave lead was also nice and understated. Both helped create a nice texture to the piece when in play.

Arrangement basically retreads itself at 1:30, so though the arrangement ideas were very thorough and interpretive in the first place I was a bit disappointed to hear the same sections basically repeated at 1:30, 1:51 & 2:02, though you did supplement those with the electric guitar to beef things up, which was certainly good although a bit too subtlely applied.

2:36 finally built off of the first part of the track into some new material before going back to some of the ideas of the first section to close things out at 3:16 via gradual subtraction of sounds. Seemed like the drums from 2:36-3:16 were getting crunchy and/or distorting, but I'd need a second opinion. Regardless, I was glad to see things progressed and developed here nicely like DarkeSword mentioned after my initial repetition fears."
I don't always agree 100% with Larry's Madden-esque dissections of mixes, but this seemed on; things get just the slightest bit repetitive, but as soon as you begin to notice it, it goes away. All in all, a creative piece that achieves what it sets out to achieve from an arrangement perspective and provides a distinct, unexpected take on a well-known theme.