ReMix:

Chrono Trigger "At the End of All Things"
Help us take OCR to the next level by supporting us on

Download MP3
5,885,952 bytes, 6:03, 128kbps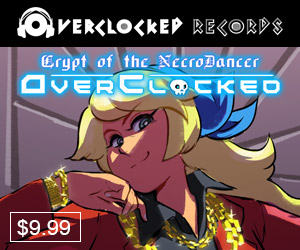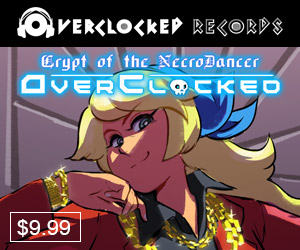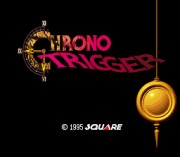 Abadoss has been around a good long while, so most of us knew the name when he first submitted this CT orchestral arrangement, and while the initial cut didn't quite make the grade, it was still fairly impressive and cool to see someone who'd been involved with the community for a sizable chunk of time take a swing at finally submitting a mix and come up with something admirable. This final, accepted revision ups the production ante by utilizing Garritan Personal Orchestra, and throughout the piece's lifecycle it's beneffitted from both panel input and some constructive criticism from Jeremy Robson, so it's been a long time coming. Kenneth writes:
"Through much reworking in instrumentation, expression, dynamics, and stereo positioning, - I'm, once again, hoping this is the last time I say this - I feel I have a finished piece. However, if it weren't for the gracious consultation of Mr. Robson, I wouldn't have a complete piece. He kept challenging me to go back and make it better. Hopefully, it's at a level worth listening to."
Judges had different things to say, but none of them criticized what I specifically think is the weak point of the arrangement, which is the rock-solid, very quantized nature of the performances and specifically the perpetually unchanging tempo - at just over six minutes, and at a very deliberate pacing to begin with, I'd really like to have seen a cadenza or two or some accelerando and ritardando employed. But let's talk about what's working, because there's more to like than dislike: the ReMixer employs a diverse instrumentation, trading solos between winds and maintaining a strong harp presence that doesn't just sit on arpeggios but alters to fit the dominant melodic action. There's both melodic and harmonic addition and variation relative to the original composition, and discrete panning separates the instruments nicely, though that might simply be a facet of GPO's default panning settings, which attempt to emulate a symphonic soundstage. Jiggin gives his measured, qualified approval:
"There's still room for improvement here (especially some of the sequencing--the 16th note runs on the harp sound pretty mechancial) but the arrangement is very well done, and the production is passable. One of my favorite parts is the chord voicings in the strings during the Millenial Fair section. Very tasteful, very mature arranging. Good work. Keep improving and keep arranging stuff. I'd like to hear more from you."
Couldn't have said it better myself - while this initial mix might have taken a long revision process to complete, hopefully that won't dissuade him from future endeavours of comparable girth, as the end result in this case is both enjoyable and promising.