ReMix:

The Legend of Zelda "Hyrule's Angel (The Sleeping Beauty)"
Help us take OCR to the next level by supporting us on

Download MP3
6,332,416 bytes, 6:31, 128kbps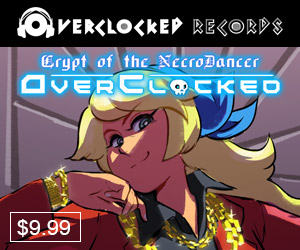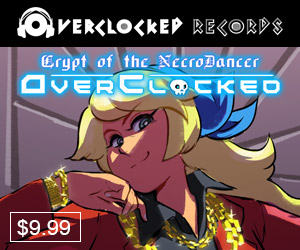 Besides having a last name that my attempted pronunciation would likely eviscerate, Elisabeth Pezouvanis is a kickass girl gamer and frontwoman for Game Over, who released their newest album, NESperado, back in May. She writes:
"An album that was delayed for almost two years because of member switches. Ironically, we ended up with the same vocalist we've always had, and I'm happy we did. Hyrule's Angel was actually on a CD along with newsstand issues of Electronic Gaming Monthly in January 2005, but this is of course a remastered version. Info about Game Over always to be found at www.nintendometal.com."
Of course, if you haven't already, be sure to check out their existing ReMixes of Mega Man 3 and Punch-Out!!, the latter being something of a landmark submission in the annals of OCR. Speaking of which, we're approaching OCR01500, and it bears mentioning that a few things will happen as a result. Posting may slow down, we're performing a sitewide lockdown/review process to remove any ReMixes that constitute violations of our standards, and on a more positive note, we've been implementing some new features on the site, and will continue to do so. The latest additions are the tabbed navigation for certain detail screens, which will be added to as the site grows, and the utilization of MediaWiki, the same software that powers Wikipedia, for our site's knowledge base.
Right then - GO take on the original Zelda adventure in their heavy-but-melodic style, complete with original, thematic lyrics. The intro is relatively clean electric, with vocals and drums entering at 0'20". While I like the lead vocalist's voice more when he's harmonizing with himself or accompaniment, it's impressive that a vocal/lyric was formed around this melody, as the trailing triplet on the end of each phrase presents something of a challenge. "cleanest snow", "-quility", "breathing slow", and "-ternity" are really rather good terminations, and this trend is continued throughout. There's piano later on, and the mix's six-plus minutes are also filled with some excellent guitar soloing. Enchanting guest vocalist Alexandra joins in on the vocals, trading off certain contextual lines and harmonizing on others. The group's been around awhile, but they've lost none of the energy that made them unique and exciting back when Little Mac made his first confession. Enjoy their latest opus and be sure to check their site for more wholesome nintendo metal goodness.