ReMix:

Pictionary "Person, Place, or Groove?"
Help us take OCR to the next level by supporting us on

Download MP3
4,794,880 bytes, 3:17, 192kbps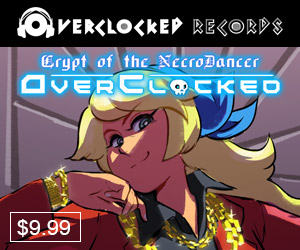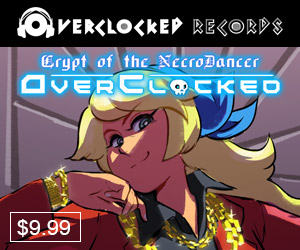 Rounding out our night of Australianosity is the panel's own Orichalcon, with an upbeat groove on the Pictionary tip. This was actually created for Larry Oji's project to honor composer Tim Follin, still in progress but looking solid. Lee writes:
"Bassline matches the groove and was the inspiration for the mix. Reminded me a lot of a Crash Bandicoot 3 track (from the Future maps). Piano controls the melody. It's not the most realistic sounding piano, but it's meant to be more of a platform-game piano that just sounds bright and happy, rather than realistic. Strings and Rhodes keep the key and fill the backing while the moogie synth and reverse-cymbals lead into each section alternatively. I went with a fade-out simply because it works. There's a background crowd ambience that was meant to generate the feel of being in a bar or pool room, just kicking back and enjoying a game of Pictionary with your mates."
The background crowd effect works well for the song; often that kind of ambiance can come off wrong, but here it's appropriate and gives the arrangement an informal, laid-back vibe. Jill writes:
"Solid buildup, smooth percussion, great piano embellishments... The brightness of the piano sample doesn't bother me at all, actually, because I think it suits this kind of "family friendly" game... like something you'd hear in The Sims (or SimCity- Larry and I seem to be on the same Paige). The melody is pleasant and meandering, like a walk through Central Park. Nice breakdown at 1:34, and party atmosphere to boot. No smelly turtles here."
Good thing, too, seeing as this is our first Pictionary mix. Lee simplifies the original a bit but does it justice by embellishing the groove amply and ably. Larry's project is the first, perhaps of many, to focus on a specific composer - one who, while he may not be as well know as Koji Kondo or Nobuo Uematsu, has his own unique approach that Lee's done well in re-envisioning. Keep an ear out for more, and give mad props to two of OCR's Australian artists, TO and DJR, for marking the occasion with some excellent music.