Help us take OCR to the next level by supporting us on

Download MP3
4,629,224 bytes, 4:45, 128kbps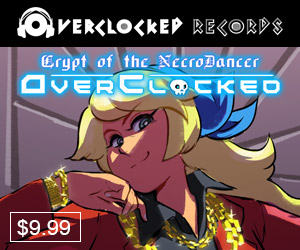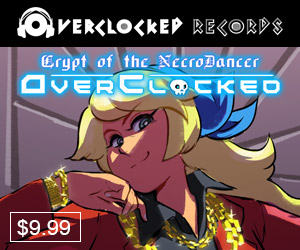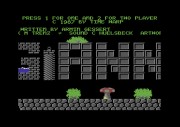 From newcomer EzpRado comes coverage of the C64 classic, Great Giana Sisters. This submission required my intervention as tiebreaker, so the panel's decision is well worth reading. Essentially, the piece's detractors felt that it was, quite simply, a little too "vanilla" - that the instrumentation was too ordinary and the arrangement relatively straightforward. The piece that was brought up in a comparison/contrast context was AmberTrance, because its original decision conversation covered some of the same issues. Since the panel itself was deadlocked and I cast the deciding vote, I'm actually going to quote... myself:
"It's not genius, but there are some nice details that I feel adjectives like "average" and "mediocre" don't accurately describe, like the stuttering, distorted FM synth around 1'11" that Larry cited; the production doesn't jump out and grab you, but it's also far from being what I'd call weak. I think most are correct in saying that this lies somewhere around the bar which we've set for submissions, but I'd tend to say there's enough attention to detail, general technical competence, arrangement, and energy to put it slightly above the bar, rather than below it. I was tapping my toe, and I didn't balk at any one particular transition for being unacceptably hackneyed, even if it was something I've heard before dozens of times."
Larry writes:
"The track does feel a bit too samey after a while despite EzpRado attempting to vary things up. The synths, the beatwork, etc. dragged after hearing them used so much, IMO negatively affecting the replayability of the piece. The emergence of new sounds and writing ideas, like the ending section from 4:13-4:44, should have been used earlier in the track to keep things fresh. Could have been stronger and introduced more ideas into the picture over time, which holds it back a bit, but what's here is fairly good. By my call, you squeak by."
Squeak by indeed; however, I'd imagine that most listeners will enjoy this mix just fine. Whether or not the average visitor to this site will like a given piece of music, however, is not an aspect of the evaluation process. EzpRado probably neither desired nor expected his mix decision to be so divisive and hence warranting of all this procedural focus; he just put together a pretty decent Giana mix and sent it our way. Chances are, especially if you dig the game or plain old fun electronica, you'll care less about what we thought and more about downloading and digging this mix, but due diligence requires full disclosure, plus it gives me something to write about ;)