ANNUAL FUNDRAISER!! Help us take OCR to the next level by supporting us on
Sponsors: Bart Verbeek, Cynical Brit, Dave Oshry, From the Mind of Klink, Matt (aka Antidragon), Michael Beauchamp, TFBgaming, VinnyMac, Wesley "Bahamut" Cho... + hundreds of supporters! Thanks!!

Download MP3
5,518,140 bytes, 3:47, 192kbps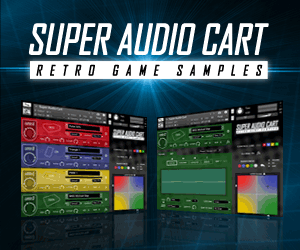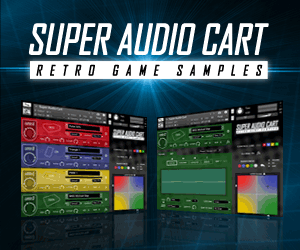 So, yes, ReCapitated was, as some surmised readily and others not so readily, a wee bit of April Fools shenanigans on our part; thanks to Andy and all involved for putting it all together. Even if it didn't take the years claimed, it was still a fun way of marking the occasion, and for some reason "Ice Cap Hurts" as a mix title cracks me up to no end. There's nothing unserious about this Ice Cap mix from BGC, however: completely independent from the sonic mirth that was ReCapitated, Jimmy's created a kickass electronica rendition with what can only be described as a wicked synth solo. If 2'20" doesn't get your inner synth hero workin' overtime, nuttin' will. There's a plethora of Eastern-themed instrumentation and slower, atmospheric passages mixed in with the groove bits; everything screams quality. The odd, boomerang fade key change transition is a little weird, and still feels that way after five or six listens, but everything else is comfortable, varied, and executed with diamond precision, so perhaps a little non-sequitur turn was needed to keep the gods appeased. At under four minutes, this mix sorta sits in a liminal space between groove-oriented jam and exploratory, linear song; there are enough gaps and transitions that it feels narrative at times, but you can still shake your money-maker to it. Very cool. While everything comes together and the blend of warmer ethnic components with chilled, pristine digital synth bliss is compelling, the highlight for me is the aforementioned synth solo, which shreds it up something fierce. For those who had a fever whose only prescription was more Ice Cap that may have been underwhelmed by our A1 efforts, BGC gives us the real deal on some coverage of the very same theme that, ironically, suggests a single track album project could actually work, if entries were of this quality.