Help us take OCR to the next level by supporting us on

Download MP3
5,011,456 bytes, 3:26, 192kbps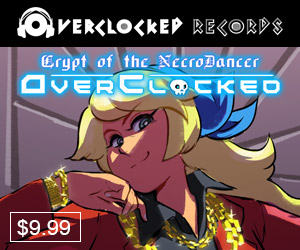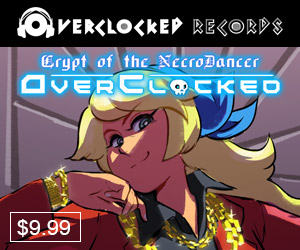 The last time AE submitted anything was back in 2002, so in terms of veteran ReMixer comebacks, I think he might win some sort of award for longest hiatus. This time, however, he brought his peeps with him. While the band Wave Theory might be familiar to some of you (if not, check them out!), in this case this particular mix is being released by PlanetSkill, which is described on their site as:
"...a multitude of different artists of all different crafts, whether it be dancing, graphic design, screenplay writing, or music mastering. PlanetSkill was designed to showcase everyone involved in a non-pretentious way; we simply want to exhibit what we love to do best and would appreciate your feedback."
... I might comment that when trying to be non-pretentious, one might do best to avoid self-ascribing the word "skill" through one's moniker. These guys definitely have it though, in spades; AE's a formidable electronica artist by himself, but when part of a larger whole of similarly endowed musicians, things get downright ridiculous. Hence "PlanetSkill" is, at the very least, not misleading. It also beats the hell out of "PlanetHumble" in terms of marketability. I saw these fellas (AE, tumult, Ransom Rath, Digimatic) perform at MAGFest back in January, and it was an awesome set - in particular, they had a sweet narrative multimedia presentation that helped segue between songs, and followed the whole act up with some mad freestylin' action.
Prior to this ReMix, AE's repertoire on OCR at least was limited to Mega Man 2, but at M5 PlanetSkill covered multiple games, and this Sonic 2 ReMix also deviates from Blue Bomber territory. The "WT-40" in the mix title is both a reference to Wave Theory ("WT"), and WD-40, a well-known oil lubricant that does a whole bunch of things but which, in my youth, I primarily used along with a lighter to create a mini flamethrower, for the extremely important purpose of melting G.I. Joe action figures so as to assist Cobra in their plans for world domination. Don't try it at home. Or elsewhere. As another first, this mix features vocals, in the form of some very slick rapping that comes in after the first minute. The first minute feels like another kickass AE electronica mix: dominant synths, ph@t b33tz, and top-notch attention to detail are all present and accounted for. But at or around the minute marker a seriously mean shredded electric guitar joins the mix, and vocals enter soon afterwards. The eastern intonation makes this sound something like... Egyptian Hardcore Rap Rock Electronica? Trying to place this one in a genre would probably be a mistake, unless "awesome" can tentatively qualify as such. This is our first mix of the Oil Ocean Zone theme, and whatever genre this is, suffice to say it lends itself amazingly well to the source material. The rapping is similar to some of what I've heard from Wave Theory; quick, pretty witty, and very appropriate in style for what is essentially more electronica than hip-hop, musically. The combination of amazing electronica, heavy rock, rap, and an arrangement that turns an exotic eastern motif into one that really blows your hair back all adds up for an awesome ride; AE couldn't have picked a better way to return, and you should all check out his site(s) and see what he's been doing in the meantime. Fantastic.