ReMix:

Cool Spot "OverClocked Spot"
Help us take OCR to the next level by supporting us on

Download MP3
6,115,328 bytes, 4:12, 192kbps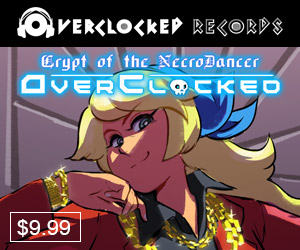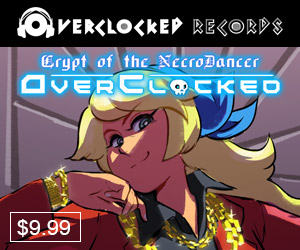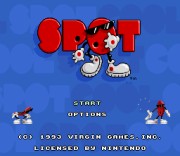 Tommy Tallarico's been doing tons for video game music his whole life, but recently with Video Games Live he's found a way to reference back to all the work he and other game composers have done while incorporating contemporary themes and - perhaps most importantly - reaching out to others in the game music scene and involving them in the event as well. Jimmy made this Cool Spot mix as sort of a tribute, as he mentions in his sub email:
"A while ago, there was a remix for this track on the panel. I thought the source was catchy, and plus, as the VGL DC show drew near, I thought it would be a cool project, as I thought Tommy Tallarico could use some more love. Thus, I began what is now called Over Clocked Spot. Name might seem generic, but as you listen to the track, hopefully it should be fitting. It's kind of one of those "pushed beyond the limits" type songs. Per my usual style, I try to mix things up a bit without becoming purely "experimental", while keeping cohesiveness intact. Hopefully the outcome is enjoyable to most. Also, the title gives clear reference to the site, because, really, in some small way, I'm paying homage to both Tommy AND Dave, who both provided me with one of the greatest experiences thus far in my life last June at the VGL show, where you and I got to stand before a crowd of VGM fans and represent OCR. So thanks, Tommy and Dave."
Awwww - you're more than welcome, bro. I'm a huge fan of Mazedude's previous CS mix, which has a really happy-go-lucky feel to it, but this is good stuff, too - not so lighthearted, more emphasis on the outright electronica jam with synth hero lead and phat BGC beats. Jimmy actually emailed Tommy to let him know about the mix he was doing, Tommy checked it out, and digged it, which is as high an honor a ReMixer can get, really. Jimmy seems to be favoring a lusher sound with heavily processed percussion, lately, and this mix fits that description, with a wide stereo spread, numerous layered parts, reverbed string and choral elements, multiple complimentary synth patterns, and some cool transitions - my favorite's from 1'53" to 2'00"; very slick. Following that is an interesting break with cool chord progression that goes into less orthodox territory for an electronica mix (even one with choral/orchestral elements); honestly, you wouldn't have expected a licensed game based on a 7UP beverage mascot to have a great soundtrack, but Tommy came through, and Jimmy's done excellent things with his source material. I guess you could say this mix really... hits the spot!
...!!!
...yeah. Great work from Jimmy and a great tribute to a composer that's doing great things for the art and the industry.