ReMix:

Breath of Fire IV "Endings, Beginnings and One Hell of a Trip"
Help us take OCR to the next level by supporting us on

Download MP3
5,095,054 bytes, 3:29, 192kbps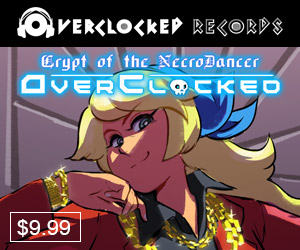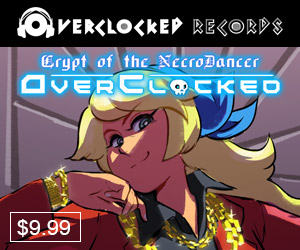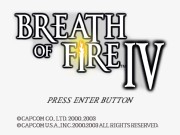 AnSo is on track to set some sort of record; his first mix was back in October of last year, but since then he's done many more. This makes five on OCR, but it's really just the tip of the musical iceberg that is Mattias Häggström Gerdt, and he's got more where these came from. I don't think I truly appreciated AnSo's ability to arrange not only with creativity and excellent production but with breakneck speed until we tapped him to put something together VERY quickly from Leisure Suity Larry for composer Al Lowe. He did an amazing job in a ridiculously short amount of time, and Al dug the piece when we played it for him in person at his Genericon panel. Mattias writes:
"Breath of Fire IV was one of those games I played when I was a bit younger. Never getting a Playstation myself until long after it's glory days I played most games at my friend's house. Breath of Fire IV was one of those games. It has a real freak of a soundtrack, with loads of quirky yet memorable themes. Endings and Beginnings isn't one of those. It's one of the most epic songs in an RPG I've ever heard. It's got this real mystic feel about it and it appears throughout the game. It gives me a sense of fullfillment everytime I hear it... You may think that I used only half of the source but believe me, when you've played that game it's all you can remember. And since it's just that part that shows up over and over again in the game (like when the frog lady sings!!!) you just grow to love it. I think I did a pretty extensive arrangement around that melody with some changes from the original chord progression and changes in style and feel during the song. The ending is abrupt, but I really grew to like it that way. I hope you feel the same way :)"
Mattias seemed really excited about that frog lady ;) This is excellent, epic synth work, chock full of synth bass, synth pads, and more hot synth lead action than you can shake a stick at. And yet, even with some magnificant solo sequencing arrangement, what takes the mix up a notch is the addition of the dulcimer, which might seem out of place in a largely electronic setting, but which Mattias blends in perfectly against gated percussive and synth fx. Mr. Gerdt certainly knows how to coax myriad pleasing and evocative textures from Reason, singlehandedly serving as a testament to its flexibility and productive, all-in-one workflow. It's our first coverage from Bof4, and it's damn good stuff. 'Nuff said.