ReMix:

Okami "Celestial Winds from the East"
Help us take OCR to the next level by supporting us on

Download MP3
4,874,008 bytes, 4:00, 160kbps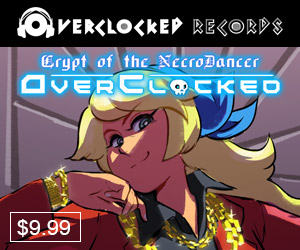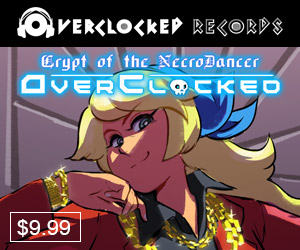 McVaffe. Is. Back.
EPIC.
So we've been quiet this week, but behind the scenes we've been covertly working on our very first ReMixer interview... with none other than scene veteran and ReMixer extraordinaire, Michael Vafeas. For OCR01700, which coincides with an update of our bittorrent distribution, we bring you his first mix in almost four years, and our first from the critically-acclaimed, cel-shaded masterpiece Okami. If you're like me, and I know I am, this is some damn exciting stuff. We've been meaning to do more with our Wiki, and to provide more content along these lines, and Mike's return provided a great opportunity to do just that. It was very difficult to coordinate all of this without causing a huge delay in posting of mixes, so I'd like to thank Mike personally for getting the interview in very quickly, aubrey for assisting with the torrent update, and Larry for helping with all the logistical issues of what will hopefully be the first of many artist interviews to come. As a side note, when putting in the long hours required to coordinate all of this, it's been very motivating to see folks chipping in to help support the site - every little bit helps!
I shouldn't really have to sell you on either this mix or the interview - both are OC ReMix history in the making, one marking the return of an OCR legend with a damn fine, Asian-infused, mellow arrangement of a fantastic game with a fantastic score, the other being our very first ReMixer interview, ever. This was a lot of work, but I'm really excited at both of these developments and the doors they open. I keep mentioning that we're working on tons of new stuff for the site, and this is the type of thing I'm definitely referring to. We've got more tricks up our sleeve for 2008, to be sure, but I'm really happy to be unveiling some of what we've been striving towards earlier on in the year.
Onto the mix; in his interview, McV talks about the game selection:
"Without turning this into a review – Okami has one of the most engrossing worlds, put together with some of the most gorgeous, creative visuals, inhabited by some of the most charming characters, and set alongside some of the most well-produced and memorable game music I've heard in years. This was the first game in a long time that I not only completely fell in love with but respected for all that it accomplished seamlessly, and I wanted desperately to pay homage to the game and to the now dispersed development team, Clover.

The song "Reset" was an easy choice because it's the title's theme of sorts. But on top of that it has such a simple, beautiful melody that I immediately knew that it was the song I had to work on. I can only hope I did the song justice… "
I'd say there's plenty of justice here; introing with delicate plucked instruments, there's a major-key, upbeat Asian motif that reminds me of some of the best anime OSTs (Rurouni Kenshin, anyone?), and the percussion that gets added seals the deal. A more traditional beat drops with a tasteful cymbal roll as an emotive flute takes over, segueing into solo piano before coming back into full ensemble. Not only has McVaffe still got it, he's clearly learned some new tricks, and this mix has a litte more melodic emphasis than some of his prior work, so of course I love it. I think fans of McVaffe will adore it, fans of Okami will love it, melody-centric listeners like myself should find it right up their alley, and anyone into anime OSTs should also be very, very happy. If you're not in any of those groups... 1. GET IN ONE... but also: 2. it doesn't matter... you'll STILL probably love it.
Download the mix. Read the interview. Be intensely jealous about the awesome studio full of synths McV has. And look forward to more mixes and interviews here at www.ocremix.org.