Help us take OCR to the next level by supporting us on

Download MP3
5,959,680 bytes, 4:54, 160kbps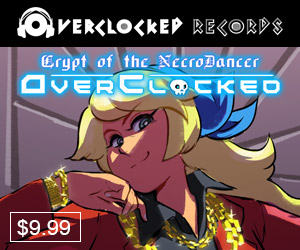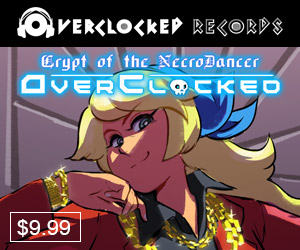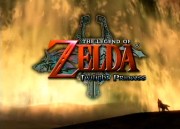 n00b fl00d? More like n00b trickle... which sounds like the unfortunate side effect of an STD, but is in actuality what just happened the last week, with no mixes being posted. I don't know what to say: I'm a bad, disappointing person. I did spend many, many hours working on other aspects of OC ReMix - thanks to Dafydd we finally fixed our forums so you can rename your own thread (duh) - but somehow none of that manifested itself as new music going up. I was READY to post a mix Sunday afternoon, but then I got infected with the first malware I've had in at least three years, and spent the next four hours running all sorts of diagnostics and clean-up tools... fun. But man oh man, the things that can happen in a single week. Let's recap, shall we?
Super Metroid: Reserve Tank ~ VARIAtions ~ was released. This is a tribute/get-well album for bLiNd that Shariq started back when Jordan wasn't doing so well, and while it's not an official OC ReMix album, you'll wanna check that action out regardless, as there's some great stuff that will hopefully be showing up here at some point.
Speaking of bLiNd, he's doing so much better that.... he got hitched! OC ReMix officially congratulations Jordan & Jade on tying the knot - nice work!
On the subject of nice work, OA is now a dad! Over the years Andrew has contributed more and more of his talents & energy to OCR, making it a better place, and this is awesome news.
We sat down with Street Fighter Devotion (okay not really, but we were at least all sitting down separately when we were writing, and that counts for something) for an HD Remix soundtrack interview.
Last but certainly not least (nothing's ever least, everything's always fantastic), Skrypnyk released Suburbia, a free album of originals. Awesomeness.
Whew. And that's the short version. The last bit about Andrew's album release segues nicely into this ReMix by newcomer Samuel Day, aka The Vagrance, as the style is in a similar-but-not-identical downbeat/chill approach with beat mangling and gobs of sonic atmosphere. There's a maudlin, somewhat melancholic vibe ala 'Mallow', which is one of my favorites in the style, but Mr. Day's got his own bag going, and there are some major modulations later and even a rap. The ReMixer says:
"I suppose this is the place where I talk about inspiration and all of that. This remix was started immediately after I heard the song while I played through the game (very late to the field, I must admit), and when I say immediately I mean I hit the pause button and looked up the MIDI file for it. I hadn't done a Trip-Hop style in a long time and I felt like it was the right choice, and changing everything from 3/4 to 4/4 wasn't very hard considering how much space was generated from slowing down the tempo."
zyko ReMixed the same theme, so let's see what he said:
"oh this certainly kicks a lot of ass. this is my favorite theme from the game (surprise, Of Twilight and Redemption is of the same theme) and i wish i had heard this in my head when i decided to remix it because i would have probably tried something like this. vinnie is dead on... very djshadow-esque ... the groove is great and full of texture... the breakbeats are all very yummy to the backdrop of that freaky sinister piano. surprisingly enough, this takes on a whole new approach to demonstrating the wierdness of the twilight/midna dynamic with an urban feel.. just as dark, just as awkward."
He did however then proceed to crit the vocals on the rapping on the initial version Sam sent us, which other judges echoed. We got a new version where the rap was brought out a bit more that represents a definite improvement, but it's still likely in my mind that the rap'll hit some folk the wrong way. You take risks, that's what happens, but the arrangement here leaves absolutely no doubts about Day's creativity and ingenuity, and the beat mangling is sick, as the kids say, and glues the whole thing together. Deep, hypnotic drones, dusty attic piano, and subtle textural accents fill the rest out, and you've got a winner. So while my slow ass took a week to post a mix, at least it's a hot one that fans of downbeat and the Twilight Princess OST in particular should devour; excellent.