Help us take OCR to the next level by supporting us on

Download MP3
6,252,544 bytes, 5:47, 143kbps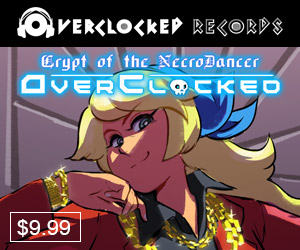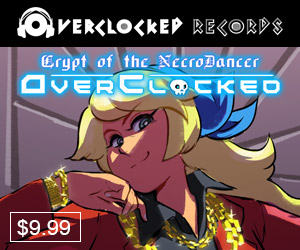 In 2008, we made history with Capcom, providing the first completely fan-made soundtrack to a major commercial game for Super Street Fighter II Turbo HD Remix...
...and man, did that EVER kick ass. Seriously, I really can't convey in print the sheer awesomeness of firing up my 360 or PS3 (yes, I bought it for both), loading HDR, and hearing OUR music. WE did that. Huge thanks to Shael & Malcos for their work on Asphalt, which made it all possible. I really hope we can repeat that experience again and involve more artists sometime in the future - the sooner the better! We also released Radical Dreamers: Thieves of Fate and Doom II: Delta-Q-Delta and posted 129 ReMixes. Pretty great year.
Youngjin had a great year right here in 2009, playing a huge role in the Xenogears project with some great music; this Secret of Mana ReMix continues that trend. The artist writes:
"I've always wanted to remix the overworld track of Secret of Mana. I think it's quite hard to reconcept the track well because Kikuta's original leaves such a strong impression on the player. The mix started just as an arrangement of "The Legend" but it ended up pointing me in a direction that I think opened up possibilities for the overworld theme."
This is a bit funkier than Ziwtra's usual, shimmering arrangements, and while the string texture used is a little high on the EQ, the blend of beats, grooving bass, and rising/falling arpeggio motifs fits Kikuta's source material like a glove. Vinnie writes:
"Another solid arrangement from Ziwtra. I love that funk guitar that comes in about halfway, absolutely selling how funky that beat is. This song manages to be delicate and airy while persistent and sharp - a nice feat. Oh, and awesome how these two songs get melded together, Frankenstein style..."
Well said; the strength of this piece is how it manages to be both groovy and ethereal at the same time. It's great to see the funkier side of Youngjin, but still get the same solid arrangement and production that makes each of his mixes a gem.
Thus concludes our ten-mix, ten-year anniversary retrospective of OC ReMix...
What about 2009, you ask? Well, we'll do that when it's actually over, and we'll also talk more at that time about what's in store for 2010. We're planning on celebrating our ten-year anniversary all year long next year, so you're in for some surprises. In the meantime, enjoy the mixes - there's more where this came from!