Help us take OCR to the next level by supporting us on

Download MP3
8,108,999 bytes, 4:46, 225kbps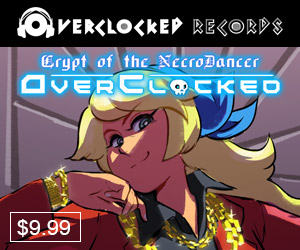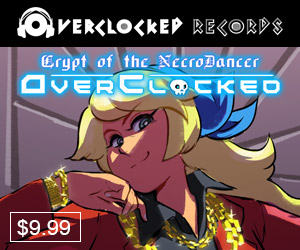 Well, what can one say?

Okay, I'll try... here we are at OCR01999, on the precipice of a new era, and it's time for some fantastic, polished, absolutely mindblowing musicality and talent!!
...INSTEAD, I find myself posting... this :) Ah, but I kid the conveniently-anonymous "Scuba Divers" - their strategic decision to include Liontamer means they can blame any and all faults on his sheer presence, escaping both unnamed and unscathed. Ever wonder what the infamous Chocobo theme would sound like as a hip-hop track with a bunch of gamers taking on the personas of Chocobo, Shiva, Tonberry, and Cactaur, and rapping about "street cred" and "Sucka MCs"? That makes two of us! But part of OCR's unwritten mission statement is to provide answers to questions no one ever dreamed of asking, and in that sense this track is a fundamental and unequivocal success. The submission email sayeth:
"The concept is a tribute to the classic 'Team Gato', but instead of multiple style, we picked one style and ran with it- there are 4 rappers; in order, they are Chocobo, Shiva, Tonberry, and Cactuar. Yeah Tonberry and Cactaur weren't specifically in FF4, but they are pretty iconic to the series. The changes to the source are modulation to minor, so it sounded more tough, and we also added a lot of extra counterpoint and stuff."
The counterpoint's good, but it's the "stuff" that really sealed the deal... I'll just jump to the chase and say that the rapping here is whiter than wonderbread, and the overall tone is certainly goofy, but we don't post "joke mixes" that don't at least sound good & have some merit to both arrangement and production. The core concept here of "minorizing" the Chocobo theme, slowing it down, and using it as a bed for a hip-hop track is really rather sound AND well-executed. You've got the female "backup ho" chorus, the T-Pain'd out "on-a-boat" melodic hook, and a corresponding boatload of in-character, contextual rapping that certainly plays with Final Fantasy lore in new and... unexpected ways. Plus, hell, there's a shout out to yours truly, so I gotta love that. "Gato" worked better as a travesty because of the audience interaction, booing, etc., and I did like the variety of switching between styles because it meant that more arrangement concepts could be worked in than otherwise possible. However, the Divers still managed to construct something original, catchy, and destined to invoke the wrath of those who hold even the quirky Chocobo theme sacrosanct and/or hate rapping of any kind and/or dislike the notion of an amusing track on an FF4 album, because all Final Fantasy must be serious business at all times.
From an objective standpoint, I think the rapping could have been tighter, the cadences a bit more syncopated, and perhaps one additional arrangement concept could have been injected, and I would have been sold just a bit more, but it's still a fun little world unto itself. OA drew some fire for allowing a fairly loose reign on Echoes, and encouraging diversity. Maybe the world would have been better off with a consistent, super-refined, self-similar album of meticulously polished FF4 mixes, but these are well-explored themes already, and I think the breadth and depth in many cases worked as a positive. In either case, they managed to work the word "sublimate" into a rap, and that's an achievement in and of itself. Godspeed, you salty divers!