Help us take OCR to the next level by supporting us on

Download MP3
9,009,148 bytes, 5:30, 216kbps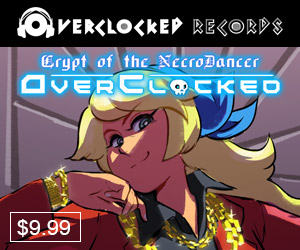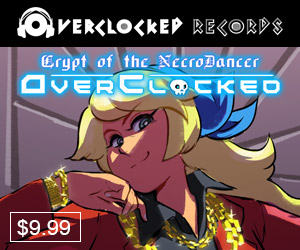 Taucer, Bronx Rican, AND Hale-Bopp collab? Sign me up!
Due to the number of (imo excellent) vocal mixes on Serious Monkey Business, there's been the usual, predictable cross-section of listeners who just can't get into any game mixes with singing, rapping, etc. in them. This one happens to have both, so I guess it's a double-whammy. I can't really relate to dismissing anything with vocals, nor do I fully understand it, but I can certainly respect individual preferences. It's also interesting to note that instrumentals are by far the norm on OCR, which is a huge inversion of the ratio in mainstream music. Also, vocals are honestly just damn hard to execute - lyrics are tricky, singing is hard (for me at least), and recording and mixing vocals is a challenging art form unto itself. This perfect storm of obstacles to immaculate vocal mixes also makes it an uphill battle even attempting them, so it's all the more frustrating as an artist when you "go there" and get ignored by some listeners, no matter how good a job you do. However, that's how the world works, and while we try to evangelize open-mindedness and diversity, expecting a full conversion to such faiths by all would be naive.
Sermon concluded; on to the music! Jeremy of course is co-director and creator of the album, so along with Wes he gets the overall credit for getting this whole baby going and seeing it through to the end. He was also the main force behind this mix, but he definitely had help - the breakdown for who-did-what is as follows:
Geoffrey Taucer - Direction, guitars (recorded live, mixed seperately)
Bronx Rican - Programming (including bass), lyrics, rap vocals, additional mixing & mastering
Hale-Bopp - Chorus arrangement, recording, performance & mixing
Providing some background on the origins of the arrangement, Taucer writes:
"I've wanted to remix this track since before I knew what remixing was. The original is utterly captivating. It was minimalistic but still absolutely beautiful. I've thrown around a number of ideas for this track over the years, but the main thing that remained constant was I wanted the chorus to rock the hell out on guitars. At some point I had the idea of doing a Linkin Park-style mix of it, and that's what I ultimately ended up going with."
Mission accomplished! Bronx Rican adds:
"My ideas in addition to Jeremy's concept for this tune, in keeping with always trying to give the listener hollabacks to the source track, included the "junk" percussion for a semi-authentic impression of mine work, as well as the pizzicato sounds and, of course, verses dripping with primate references. Thanks to Jeremy for the additional set of ears during the whole process."
Love the rhymes - snakebit / take it / face hit / ape shit? Hell yeah. Co-director Wes adds that, relative to the preview version first played at DoD/M7 in 2009:
"...re-recorded guitars, rapping, and the addition of Hale-Bopp's backing vocals really make this track much stronger and far more accessible. The title is aptly chosen, as there is talk about Diddy & Dixie going apeshit, with the song winding down into a spiral of craziness. In all, I feel the song does a great job with the source and takes it in an unexpected direction."
I really only have one salient critique, and that's the mixing of the rapping & vocals - it feels a bit monophonic to me. The rest of the instrumentation fills out the stereo spectrum, but I feel like both rapping and singing seem to sit dead center, making them feel pasted in at times. It's certainly not a showstopper, and as I mentioned, recording and mixing the human voice is wildly difficult, but it's worth mentioning. Now, check out the cool "mining percussion" they employed, the excellent counter-melodies, Bronx Rican's eloquent cadences, and the stick-in-your-head catchy vocal hooks. Also note the nice wah guitar and general variety of guitars and processing throughout. You're probably gonna wanna pump this one up a bit since it's mastered relatively low, but there's just a lot of raw melodic power in the those choral vocal hooks, and Bronx Rican's rapping serves as a dense, vocabulary-filled forest of rhymes between them.
This arrangement thinks big and aims high, and while I don't think the mixing & mastering is completely perfect, the overall package delivers on Jeremy's vision and really takes the source from an instrumental to a fully-realized, multifaceted, dynamic rock/pop song that brings the talents of everyone involved to the table and serves up a very satisfying meal.