Help us take OCR to the next level by supporting us on

Download MP3
7,810,819 bytes, 5:22, 192kbps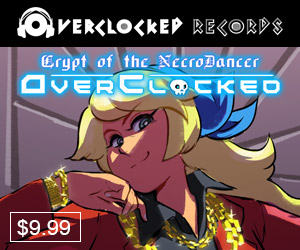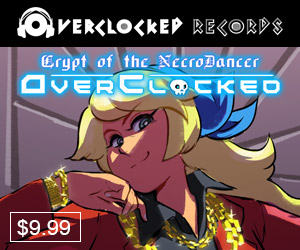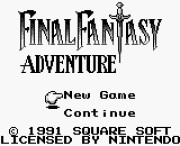 Big Giant Birthday! Happy bday to the panel's own Jimmy Hinson, who originally contributed this Final Fantasy Adventure pop vocal ReMix to Josh's Songs for the Cure '10 album. BGC writes:
"I can definitely agree that the lyrics in "Chivalry Begins" are going to strike many people as cheesy, haha. Truthfully, they were written years ago and exclusively outline the general premise for FFA, which is essentially about the (almost) love story of a young lad who unwittingly becomes the protector of the a young girl who turns out to be someone of great worth to the world as revealed later on.

When considering what to contribute to the album, I came across an older version of this song on my hard drive, and the general principle of an ordinary person taking it upon his/herself to protect/care for another seemed to fit the spirit of what the Cancer Drive is all about. Definitely a bit cheesy to be, say, heard on the radio, but I hope the message itself is enjoyable enough considering the context. :-)

As for the 80's mixing/style (especially the guitar solo), that was pretty much the exact intent I had, so good ear! The 80's rock, I miss them. :-)"
For those of you who've been lucky enough to catch Jimmy jamming with Brandon & others at various OCR meetups over the years, it'll come as no surprise that he can hold his own on both guitar AND vocals, and this mix thankfully employs both. He readily admits to using some autotune - not the T-Pain kind, just for touch-ups - because (like the majority of us) he's not a pro singer, but it sounds pretty solid to me. The arrangement is dynamic, interesting, but also very catchy & approachable - nice blend of guitars and acoustic elements with a significant helping of synths, even working in some trance riffs towards the end. I for one think the lyrics are just fine; they might set off the cheese-o-meter when read aloud sans music, but like so many lyrics to so many songs, they sound completely natural in context. And what's more, they're heartfelt and make sense relative to the game WITHOUT explicitly being exclusive to it - always a great feat. Vocally, I'm digging the chorus the most; yes, this is probably the part that got the largest helping of autotunage, but it's also a really nice harmony, and the delayed doppelganger on each refrain works well.
Jimmy's got a very long history with FFA, and I think with this mix he's basically realized the goal of doing an album with co-conspirator Ziwtra, as they've got nine mixes between the two of them. I'm not saying I don't wanna hear more, but the body of work is substantive enough that you can think of it as a "virtual album" of sorts. This track is different from all the rest, however, not only because it's been awhile and Jimmy's upped his game (and, oh btw, co-composed Mass Effect 2), but because the guitar and especially the vocals make it unique among his arrangements, and the level of emotion & power is enhanced. While it's BGC's birthday, somehow we're the ones getting gifts; great, memorable piece!