Help us take OCR to the next level by supporting us on

Download MP3
6,779,902 bytes, 4:14, 211kbps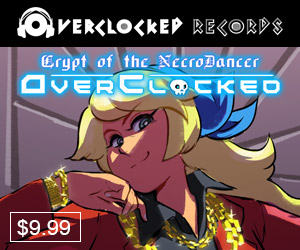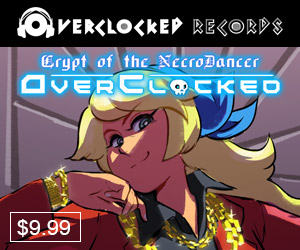 I love this mix from OCR power couple Palpable & diotrans (collectively Flickerfall) - it adds an original accompaniment & lyrics, and both fit really well in spite of being so very different from the source context. The pauses & cadence of the background motif that establishes the progression in the intro and continues throughout is pure pop goodness, channeling (for me, at least) Erasure and Pet Shop Boys and other 80s/90s sugary-sweet goodness. Perhaps in some other song, somewhere out there in the vast continuum of catchy pop hooks, this particular pattern has been used, but it struck me as fresh & interesting and really sold the song. Amy's vocals, in Mandarin, also make the whole track a unique vision that melds Flickerfall's sound with Wise's melody. Vinnie writes:
"When I first heard about the DKC2 project, I was excited until I checked out the tracks that hadn't been claimed. Every song I liked (and there are several of those in the game) was taken. :( Wes mentioned to me at Magfest this year that a few had opened up, and one of them happened to be In a Snow-Bound Land, which was a song I liked and thought lent itself to expansion. I put together a quick beat, which Amy dug and offered to sing on. It ended up being a really fun, quick song for the two of us to write. If you like it, definitely check out Amy's and my band Flickerfall, which is a similar style of music. We're hoping to get out an album later this year or early next year!"
That album did come out, btw, and can be purchased on iTunes or over at www.flickerfall.com. Turns out the lyrics have a bit of a backstory to them, as well - Amy adds:
"My first OCR submission, finally! I watched a video of the Snow-Bound Land stage on YouTube, to give me some ideas of what to write lyrics about. I thought it might be cool to write a song about monkeys having fun in the snow, and describe some of the things that happen in the game. I've always wanted to write a song in a foreign language, and I thought this was the perfect project for that. Many thanks to my Mom, who helped me with some of the lyrics in Mandarin Chinese. But she was confused about why I wanted to write a song about monkeys in the snow. She's not very familiar with the video game music remixing scene, so I thought it would be simpler to explain that I was writing a children's song."
I suppose a white lie here and there, to protect the innocent, makes sense, and the children's song idea is genius - far easier than convincing someone that you illegally own unlicensed pet monkeys and encourage their frolicking in potentially dangerous temperatures... and wanted to write a song about it. In the review thread for Serious Monkey Business, it was interesting to see some folks singling this track out as a highlight, and others who didn't dig it - that's almost always the case for vocal tracks, regardless, but I think some people vastly prefer singing in their native language whereas others (I'll call us the "subtitles-or-die" crowd) love hearing the diversity & variety that human culture has produced. Sure, that's a generalization & oversimplification, but it's still worth mentioning & will no doubt apply for some folks - your mileage may vary. This mix is both unique and catchy, and contributed to the overall variety that DKC2:SMB brought to the table - great work from Vinnie and Amy!