Help us take OCR to the next level by supporting us on

Download MP3
4,775,936 bytes, 4:48, 131kbps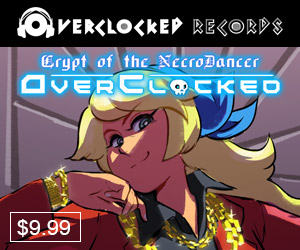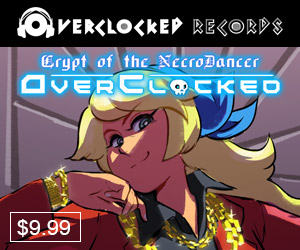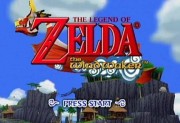 The Gamer Symphony Orchestra returns to OC ReMix! While this orchestral take on Wind Waker lacks the vocal component that made their Portal debut a lot of fun, the creative arrangement and live ensemble performance components are very much... still alive <groan/>. I regret not being able to attend their Spring show this year, due to the whole "getting married" thing, but I'm sure the GSO rocked the house and continues to carry the campus-grown orchestral VGM concert torch to new heights. You can catch up on ALL their recordings at umd.gamersymphony.org, but we're happy to shine a spotlight on this specific piece they submitted:
"This arrangement attempts to elaborate on some of the Celtic themes in the "Wind Waker" soundtrack. The low brass section often imitates the drone of bagpipes, while strings and woodwinds mimic the lilt of the chanter throughout the piece. Especially attentive listeners might detect very brief nods to the overture of Disney's "Bedknobs and Broomsticks," by the Sherman Brothers, and Lerner and Loewe's musical "Brigadoon." The song was recorded live at the Gamer Symphony Orchestra's Spring 2010 concert on May 8 at the University of Maryland's Clarice Smith Center. The mandolin solo was performed by Katie Noble.

GSO President and flugelhornist Rob Garner started this arrangement early in 2009, shortly after Katie joined the ensemble as a violinist. When it became apparent that Katie also played mandolin -- and actually owned one -- he began working on the piece.

As for its title, should it be "Hyrulian" or "Hylian"? According to the Internet, either could be correct, though "Hylian" seems to refer more commonly to a race, with "Hyrulian" referring to a nationality. Rob went with "Hyrulian" to give the title a more brogue-ish and alliterative feel.

Inspiration for the style of this arrangement came from English composer Gustav Holst's "Second Suite in F" (Op. 28, No. 2), specifically the first and fourth movements. Holst wrote the suite in 1911 and based it on English folk songs."
The mandolin intro really adds some folk flavor to the arrangement, and I love to see the GSO incorporating extra-symphonic instrumentation as appropriate. The provided description of the track really does an excellent job of explaining the influence & context - sometimes this type of explication can feel tenuous or artificial, but in this case you can plainly hear the Celtic influence and the "emulated bagpipe" components, as described. There might be a few nitpicks, sure, but I think this performance also sounds more polished and defined than GSO circa 2009, so something's working right & moving in the right direction. All in all, I love the vision of the arrangement, the instrumentation & orchestration of that vision, and of course the performance breathes life & animates the whole shebang into a lovely, coherent homage to Wind Waker - bravo!