Help us take OCR to the next level by supporting us on

Download MP3
6,541,715 bytes, 3:54, 221kbps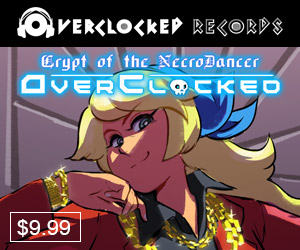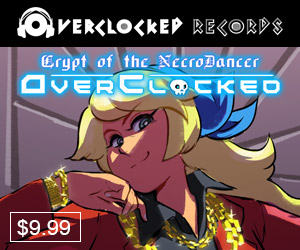 Next up is AeroZ with a quirky electronica take on 'Bewitched' - DarkeSword writes:
"I knew right away when I came up with this project that I should ask AeroZ; the guy is an awesome artist and really loves Final Fantasy V. We talked about what kind of theme a Blue Mage would have, and we decided that something eccentric sounding would be appropriate. The Blue Mage copies the techniques of enemy monsters, and only learns techniques by subjecting himself to an attack; I think that qualifies as being just a little nuts. So AeroZ went to work and delved into the slightly unhinged mind of the Blue Mage, giving us a great, intense electronic tune."
For my money, you can't have an FF5 album without Sebastian: he's got two mixes of the game already on the site, and I've been privy firsthand to his evangelizing the soundtrack as both awesome and underappreciated. I'm glad Shariq saw the need for his presence on WIND, and the resulting track is playful, divergent, and chock full o' varied textures. Crunchy, silky, rough, slinky, and serpentine synths contribute to a spiralling seance of blue magic; just listening closely and following the independent effects, panning, modulation, and dynamics of each component involved is quite fun. Since this theme is basically a variation of the main theme, it also juxtaposes nicely with Sixto's previous mix, showing two wildly different interpretations of a similar melody. More great stuff from WIND; I'd say more, but I've gotta keep 'em coming!
halc
on 2010-10-12 11:54:56
OA
on 2010-09-10 15:41:16
halc
on 2010-09-10 13:24:02