Help us take OCR to the next level by supporting us on

Download MP3
8,238,341 bytes, 7:15, 150kbps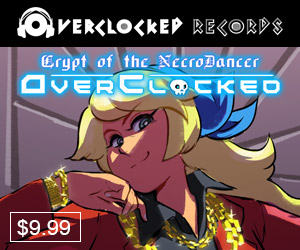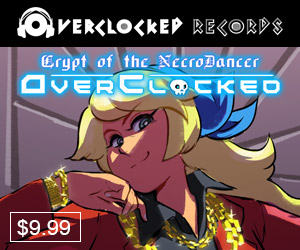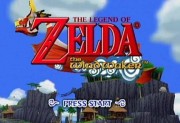 Emunator apparently convinced weed to submit this epic Zelda mix, and many blessings upon his house for doing so, because it's one of zyko's best, most heartfelt arrangements, and really captures the atmosphere and emotion that is unique to singer-songwriter, storyteller music. Taucer & I collabed for something vaguely along these lines way back when, but this is different, and you can tell the artist put a lot of time, effort, and soul into the lyrics, vocals, acoustic guitar, and accompaniment.
To coincide with this mixpost, Mr. Hawatky just released his new album of originals, A Mild Suggestive Moment, ahead of schedule; this statement holds true for all OC ReMixers, but since he's made so many great VGM mixes available for free, see if you can support him and at the same time check out his original material by plunking down five bucks (or more); knowing zyko, it's going to be creative, exploratory, & well worth your time.
Waleed writes:
"this tune was one of the last things of mine that my father heard before he passed. it was also his favorite work of mine and when i inherited his iPod, i was really moved that it turned up several times. i had originally started the idea for the project several years earlier but, in that early iteration, the track was somethin' more of an upbeat drunken sailor tavern song. by the time i got back around to the project a couple years ago for DoD, it had transformed into a more deliberate, introspective bard's tale. and yeah the title is totally a shout out to Iron Maiden!

anyway, around that same time, in October of 2008, my father became deathly ill. he was hospitalized for a cardiac arrest and all indications were that he wasn't going to make it. he miraculously survived it and would live until the following August but the jarring event was unavoidably foreshadowing.

the track itself is more or less a telling of the Wind Waker story as told by, if you can imagine it, Link rocking (out) gently in his dragon boat with an acoustic guitar. the storyteller here is actually the companion on the journey, the boat, and not Link himself.

this piece features my Taylor 314C acoustic guitar, a pocketful of rupees and a breeze..."
It's a moving context to a piece that's moving all on its own, even without the context; zyko's vocals convey both authenticity and conviction. When the melody goes a bit outside what I'm guessing is his comfortable range, it doesn't even matter, because he breaks/cracks the word-note in a way that actually works better. There are definitely some moments in the recording where the mic overloads a bit, which would be my biggest issue, but they're cosmetic and thankfully fleeting. Few artists in the community attempt mixes like this in the first place, and so the bravery of putting yourself out there musically juxtaposes nicely with Link's bravery in the actual song.
I've been waiting to post this for a whole week now, as we really wanted visitors to check out the corresponding album release as well and maximize its visibility, but I've had the first verse of the lyrics stuck in my head the whole time. In my opinion, zyko's really laid it all out there and also crafted a piece of music that combines his own personal emotions with a lyrical narrative that gives new weight & perspective to Wind Waker. You can't ask for much more.