Help us take OCR to the next level by supporting us on

Download MP3
8,450,249 bytes, 4:41, 239kbps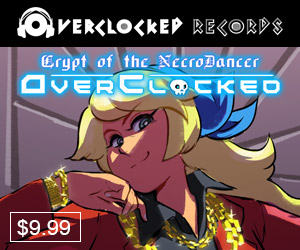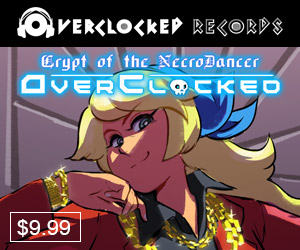 Another chthonic + halc collab mix? No complaints here, that's for sure. This marks the third posted collaboration between the somewhat like-minded artists, each of whom has an ear for blending retro textures with modern production & intelligent arrangement that capitalizes on the source. Ben writes:
"Kirby's Dream Land was the first video game I ever owned. I used to drain the four AA batteries in my gigantic Game Boy listening to the sound test -- without headphones. It's truly one of the most memorable chiptune soundtracks of all time, and the song we chose is certainly no exception. The opening sound effect is a direct reference to the original "Contagious Eye Infection," a remix which I personally recall playing hundreds of times, usually on the bus to middle school. Other than that, all I can say is it's been a pleasure and a trip remixing alongside Drew, and the work we've done together has very effectively rekindled my remixing flame. Hope you all love it."
Drew adds:
"I don't have nearly as much to say as Ben... I have an undying love for Kirby games and the wonderful music held within. I guess I'll point out that the lead at 1:37 is actually a marimba soundfont and that we pumped out this mix in about two weeks. I'm having a lot of fun with these collaborations, and we hope to keep them coming. Enjoy!"
Love the funky, squiggly & squirmy bassline on this one, which pairs well with a wide snare, deep kick, and expansive, percolating synth accompaniment. It's all very upbeat, major-key, vaguely Latin, and oh-so-chipper that you'll be toe-tapping your worries away in no time. Nice titular play on the ostensible beat-loving judge panel phenomenon of "groove bias," too - first a product, now a mix, the legend continues... chthonic & halc are especially adept at giving their synths texture - there's crackling electricity, vintage tube warmth, and silky smooth analogue lines, uniting in a polymorphous perverse smorgasbord of synthesized satisfaction. At over 4'30", there's plenty to go around, too, so no one feels left out. If I were a pleasant, smling, naked pink creature that went around eating everything in my path, this is the type of jam I think would be appropriate mood music to my pastel, carnivorous carnage. No bias here, just groove - great stuff from halc & chth.