Help us take OCR to the next level by supporting us on

Download MP3
7,477,889 bytes, 4:04, 242kbps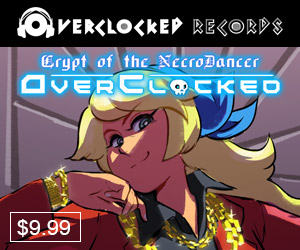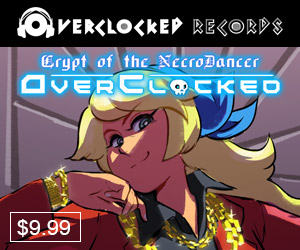 Gratuitous warning for those who care: EXPLICIT lyrics!
I'll confess, I'm not a huge fan of "grunting man vocals" common to certain forms of metal; in general, I find the over-the-topness of them to cross the line from being evil/angry/angsty into simply being kind of... goofy. I guess I'm just not angry enough, or filled with enough rage, to relate to someone screaming or grunting - it's generally not something I look for in music... at least most of the time. I'm pretty open-minded, or at least like to think so, and I'm not gonna knock those are into it, it's just not my thing personally.
Now, all that being said, this track is actually a big exception for me because it DOES have a sense of humor, with lyrics that - quite frankly - border on genius. From the opening refrain of "BANANAS!" to lines like "He'll be the bait for my trap / let's see him try to fling his crap," Justin's pen coupled with Brandon's voice form a potent one-two combo of contextual primate poetry. To clarify, I'm not being sarcastic - the lyrics really are damn good, and I'm just really happy someone worked the word "potassium" into a metal song. More than once, even. Somehow, in a more comedic context, the whole aesthetic works much better for me, and I really dig the end result. Neko writes:
"<nathan explosion> for this remix i had to reach deep down into the black pit of my soul and puke forth the putridness that dwelled within. brutal. </nathan explosion> whomever gets the reference in the song title gets a free banana."
Brandon adds:
"I am a metalhead and I like metal. So I did metal vocals for this awesome metal song. I'm happy with how metal it turned out. METAL!"
How... metallic. Serious Monkey co-director Bahamut weighs in with some background:
"Justin went through a lot of revisions to get this track to its final incarnation for the album, but the final product is quite enjoyable, maintaining an aggressive angle throughout that is fitting for a final battle. Brandon's vocal contributions are also solid, fitting in line with aggression & growls enunciated well enough so that they can be understood clearly, a typical failing in many black/death metal songs out there. They both did a great job here with this death metal song."
It's pretty epic, and as Wes says, aggressive, but it works for me personally because of the humor & craft of the lyrics. Krool appears to be a fairly offensive misogynist, which is an interesting twist, but it's all cool since he gets what's coming to him in the end. This probably won't be everyone's cup of tea, even WITH the wordsmithing, but it's a vision, and a well-executed one in my opinion, serving as an excellent final battle before Mr. Wise, Mr. Kirkhope, and Mr. Beanland close out the album.