Help us take OCR to the next level by supporting us on

Download MP3
5,611,971 bytes, 3:12, 230kbps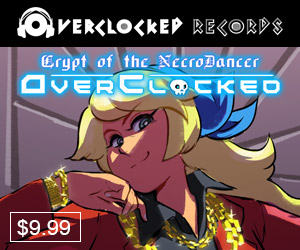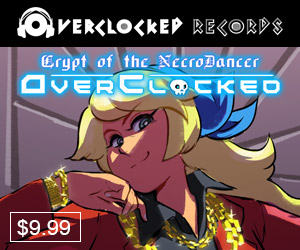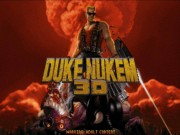 Come get some!! Mazedude turns 50 (mixes)!!

Hot off the presses, Mazedude just finished this mix TODAY, in time for a special Halloween posting, and it's our first ReMix from Duke Nukem 3D!! Balls of steel, indeed. Chris writes:
"Going back to my roots here, from the classic Duke Nukem 3D (often hailed by critics as being better than the Doom scores), remixed in a stylistic blending of the Candyman and Resident Evil movie soundtracks. Made for Halloween. Enjoy."
Some of you who attended MAG last year will recall Jon St. John, the voice of Duke Nukem, counting down New Year's Eve, and of course the relatively recent news that long-running industry joke Duke Nukem Forever is actually going to be MADE bears mentioning. I'm bummed that it might take development time away from a Borderlands sequel, personally, but it should be solid, and so this seems an auspicious time to be releasing our first DN3D ReMix. Plus, it's dark, aggressive, and industrial - Duke may be a wisecracker, but this mix creates an atmosphere that's ominous & serious - making it appropriate for a haunted house of Halloween horrors. Mechanized percussion grinds away as retro-fakey choir samples establish nostalgia & melody and sinister organ lines creep through. Undulating rise-fall FX create the sensation of being on uneven footing, as the "room" sways back and forth and we descend darker into the mind of Christopher Getman.
Mazedude just redesigned his website - again - and, again, it well illustrates his multitalents and formidable body of work. This is his 50th posted ReMix, his first dating all the way back to early 2001. Will this significant milestone spur fellow veteran McVaffe, stuck at 45 mixes, back into action?!? I can think of few better things than a "Cold War" of ReMix stockpiling between these two artists... I seem fairly safe with my seventy-one mixes, at the moment, but a few of those were pretty crap, unlike MzD & McV. At any rate, have a happy & safe Halloween, enjoy our first Duke Nukem arrangement, and give Chris some mad, well-deserved props for hitting the big FIVE-O & delivering yet another singular, distinct, and satisfying ReMix!