ReMix:

Mega Man "Light's Out"
Help us take OCR to the next level by supporting us on

Download MP3
5,673,205 bytes, 3:53, 192kbps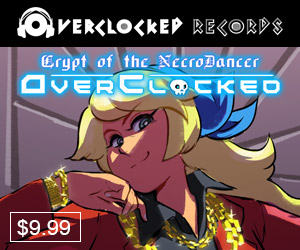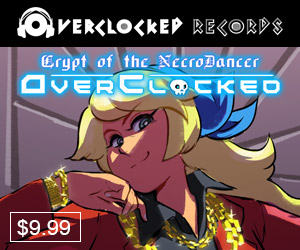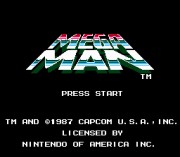 Today's actually Mega Man's 23rd birthday, and so to celebrate we've got none other than Game Over (!) with another one of their rock opuses; Wire writes:
"I started working on this arrangement in 2007 when I went on a US roadtrip together with Mr. MAGFest. I think I even showed my notebook to djp when we had lunch at Fuddruckers (I don't even know if he remembers this, hehe).

The guitars were recorded with a miced up Marshall Valvestate at my summerhouse. Due to the loud volume I had to run out during the takes, close the door to the cabin and sit on a rotted bench that even fell apart during one take. Getting the guitars right for this song was a bitch. At first it may sound like a standard rock song but the syncopation in this one is crazy. To make things even harder, we just had to do it so that there are two rhythm guitar parts playing simultaneously - one doing the riff and one playing the chords. Both are syncopated differently. This was of course quite challenging for the drummer as well. We never thought good old Cut Man would give us this much trouble. Even the lyrics were pretty hard to write because of the awkward rhythm. They were by the way inspired by Metallica's Disposable Heroes where soldiers are puppets and viewed as completely useless when injured. The soldier in this case is of course Mega Man who's being used as a tool by Dr. Light (hence the apostrophe in the title). In this song he cries out his disappointment over the betrayal of his creator. I don't know why it came out so dark in the end but I guess that's just Game Over in a nutshell. ;)

All members except for myself were replaced during the making of this song. The most significant change may be the new vocalist, Juggler. Light's Out also marks the debut of bassist Dasaten.

The current line-up consists of:

Vocals - Juggler (Marcus Carlén)
Guitar - Wire (Elisabeth Pezouvanis)
Bass - Dasaten (Dustin Shomer)
Drums - Egg (Mårten)"
Of course I remember good times with Elisabeth & Brendan back in '07 @ Fudd's - cool to know this bad boy has been in gestation for that long, and glad to finally be posting it! Every mix of Game Over's is larger-than-life, almost operatic rock/metal with original, contextual lyrics, and ever since 'Little Mac's Confession' introduced them to many OCR listeners, every mixpost has been like a mini-event. Shariq has this one covered:
"I do love me some Game Over. I can hear how the layered syncopation could be tricky to follow, but fortunately the production here is top notch, so the two guitars don't get needlessly mashed together. Plus things lock together when the chorus hits, which helps the listener re-orient. Great performances, fantastic vocals. Very nice."
OA adds:
"I think the lyrics are pretty solid, and the vocal performance was great. The track length was perfect, and overall I was feeling this. The arrangement was somewhat conservative, but vocals, harmonies, solos, and some unique riffage keep it very personalized."
I was digging the lyrics, vocals, production & instrumental performances, and the subtle/punny mix title is a nice bonus. It seems like the band has had a couple changes in lineup over the years, but they've always kept a consistent level of quality with their work, and this track's no exception. Rhythm guitar parts sound like they were especially challenging, but it lends a little more syncopation & movement than your standard rock anthem, and works well. Happy birthday to the Blue Bomber, and thanks/congrats to Game Over for an excellent ReMix from his debut game's OST!