Help us take OCR to the next level by supporting us on

Download MP3
6,338,858 bytes, 3:44, 224kbps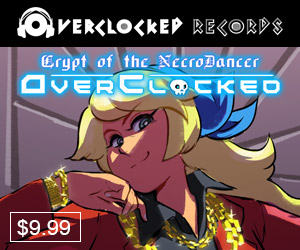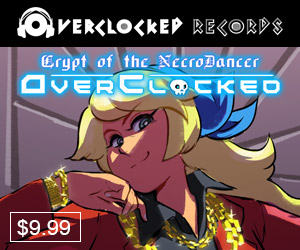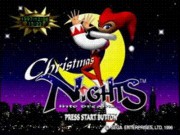 What's this? A Christmas NiGHTS ReMix.... *ON* CHRISTMAS!? It's almost like we planned it!! Though Jewish himself, Stevo graciously helps us unchosen gentiles - believers and secular celebrators alike - enjoy merry ho-ho and conspicuous consumption with a well-timed holiday-themed mix that we may honestly have expedited a bit in the interest of temporal relevance. He writes:
"It's no secret that I have a large amount of love for a certain purple jester. On top of that, the Saturn remix section looks awful bare.... Winter Sleep, as a source tune, is only 28 seconds long. It's a soothing, chimey, flute-filled relaxing song. Perfect to put on loop before you go to bed because can melt in the song's atmosphere. There's four main components to the source that I have used in my arrangement of the tune: the flute (which plays a variation of the NiGHTS motif with an added melody during 9-16 measures), the voice, the backing pads, and the bass. The source also has some percussive elements and random chimey sounds, however they were not directly used in the new arrangement.

This version is a remastering of the song I did for the Winter Dreamers EP last year, which was a small holiday project I worked on with the admins of NiGHTSintodreams.com. You can grab the whole EP from their website: http://www.nightsintodreams.com/?p=783. As for the song itself, it is very reminiscent of the emergence of synth rock 60's/70's pop rocky style. I would definitely say the electronica experimentation of Emerson, Lake, and Palmer was a big influence in some of the sounds I chose."
Funny, because I actually listened to this mix before I read the submission email, and the synth solos definitely reminded me of ELP - easy to spot the influence. Guitars & synths blend for a 70's rock vibe, and yes, Stevo rocks some pretty respectable vocals. The thick doubling, widening, and harmony help beef up the singing, and I like the climax towards the end with the repeated "Hey, Dreamer" refrain. Sleigh bells help add some seasonal flavor; my main beefs would be that I'm not a huge fan of the snare used, and I think the backing guitar parts could have been brought up a bit more to fill out the mix, even after the production tweaks. Shariq concisely writes:
"Pretty decent. Vocal performance is a little rough intonation-wise, but it's not bad. Interpretation is pretty good; a pretty good rock take on the source tune. Good development through the piece, nice highs and lows."
Solid initial vocal mix from Stevo, who rocks out the Christmas NiGHTS source with an energetic arrangement; he's shown with previous mixes that he can definitely incorporate guitars & synths quite adeptly, and I'm interested in seeing where he goes with future vocal mixes in 2011. Merry Christmas to all, and to all a good night!