Help us take OCR to the next level by supporting us on

Download MP3
6,594,198 bytes, 3:45, 232kbps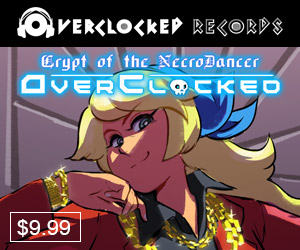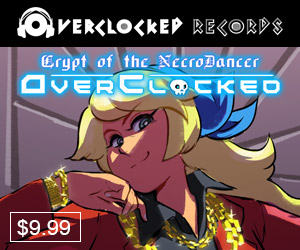 So Frank had a tough act to follow w/ Jay's Guybrush - how can he make LeChuck just as persuasive? FUNK HIM OUT, that's how... with TROMBONE. When I first heard the clip of Diggi Dis' arrangement used in the trailer, I suspected it was Real Live Bone™, and I'm glad my ears did not deceive me. It's an awesome instrument, really, and Alex Jones can definitely rock it out, so it's an ideal collab. Diggi writes:
"When I started working on this track, I didn't have a clear vision of which direction I wanted to take this song. After about 4 or 5 different takes on the song, the track started to form itself. When I showed it to audio fidelity, he kindly offered me to have Alex Jones play the lead trombone. He deserves major credit, because without him, I don't think it would have sounded half as good. I had a lot of fun doing a somewhat different genre than I usually tend to do and really hope you guys will like it."
You'd never know Frank was out of his element or that he didn't *regularly* write pirate funk music featuring trombones, because everything about this track feels right. The offbeat crunchy clean guitar intro, shuffling acoustic kit with a thick kick, funky offbeat rhythm guitar panned right, the delicious bass, and then the lovely bone. But he's not done... clavinet that would make Stevie Wonder happy, slick EP, and funxploitation synth follow, and then - chiptune breakdown?!? - just because he CAN. Ensemble brass stabs, rollicking, rolling piano, and just a heapin' helpin' of 'Superstition'-style jam ensues, prior to another hit on that main motif. A veritable workshop in jazz/funk part-writing, this mix takes LeChuck's theme in a new, unexpected direction, while still sounding quite piratey at times. Awesome work from Diggi Dis; a definite highlight of Heroes vs. Villains.