Help us take OCR to the next level by supporting us on

Download MP3
6,905,376 bytes, 4:45, 192kbps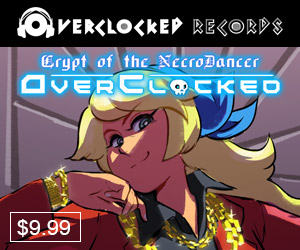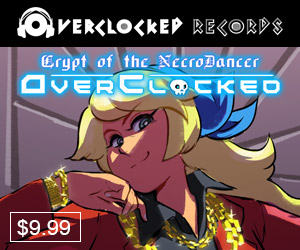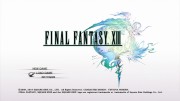 Yeah, we JUST posted a bLiNd track, but he also JUST finished this brand-spankin' new FF13 electronica mix, our first, in time for his wife Jade's birthday, so we jumped through some hoops to get this out SAME DAY. Mr. Aguirre writes:
"Ahh, the things that love makes you do...

I have been wanting to remix this song from FF13 ever since the game came out. Probably my favorite song on the soundtrack. Can't remix it as trance though, had to do drum n' bass. I don't think there is enough dubstep on OCR either, so I added that in there too. I think the combination works better, since most dubstep can get boring and overbearing after a while...

Ashleigh is back for this one. Reason? It is another song for Jade. This time for her birthday. So happy birthday, my love, my wife. You are the best thing that ever happened to me and I can thank OC ReMix for that and God for giving me the gifts that lead you to me. This song's lyrics are to express the hope we have for our future together.

The original song has a few lyrics, but I took the liberty of changing them (there are some similarities though) and Ashleigh pretty much belted them out in less than an hour. She is getting married next month (June 2011), so her name is changing from James to Coryell. Congrats to Ashleigh, and, of course, to my beautiful wife. I love you all on OCR as well. <3"
1...2...3... [Collective "Awwwwwww....."]
Damn good bday present, I'd say; while I'm in the camp that was less enamored of FF13 as a game (for me, the storytelling & English voice-acting were very problematic), I was definitely digging the music, and I'm actually surprised it's taken as long as it has to show up on these shores. This is an airy, open arrangement with cool, layered/delayed vocals that have a lot of verb on them, for an angelic, floating feeling, contrasting against pressing breakbeats, percolating synth patterns, and later on the edgier dubstep textures Jordan mentioned. This change-up definitely adds some textural variety, extends the life of the mix, and like bLiNd himself says, it makes things a bit more interesting. It's not like switching from rap to polka, as the two styles (and most electronica variants) have more in common, but it's definitely noticeable and, in my opinion, works quite well.
Great job from Jordan, another excellent vocal collaboration from Ashleigh, congrats to her, and happy birthday to Jade!!