Help us take OCR to the next level by supporting us on

Download MP3
5,078,344 bytes, 2:39, 251kbps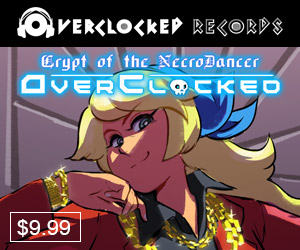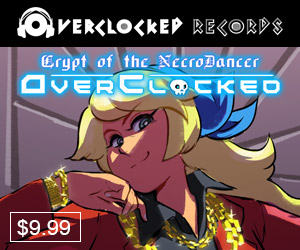 It's taken me a good while to get fully moved into our new home, but without further delay comes the final mix in the Lucid Dreaming flood, a pop/electronica vocal arrangement from ProtoDome. Stevo writes:
"ProtoDome has proven himself a master of short, happy, chiptunes-heavy songs, and he continues that streak here. This song is one of his longest to date, features great vocals and appropriately cheesy lyrics. There were many songs on this project that added vocals to sources that originally had none, and this is one of the best. If the rest of the night is going to go like this, I'm glad it just got started!"
I agree, LD is definitely an album that fully embraces vocal mixes, and this track from Blake re-enforces that emphasis with sugary-sweet auto-tuned synth-pop/dance that's got enough space for a soaring synth solo, shimmering production, and lyrics/phrasing that channel a modernized Erasure or Pet Shop Boys. Judges actually weighed in on this one; Deia writes:
"Suuuuper fun track. Proto, must everything you do be so cheerful? Really love the textures you have, it's all very bright. Autotune doesn't bother me like some, so I'm cool with this."
Vinnie adds:
"It's easy to say that anyone can sing given autotune, but I think things like enunciation and phrasing still can't be perfected in post (yet). Proto's vocals are great here and are reminiscent of Lee Brotherton in Dreams of an Absolution. Plus for the vocals haters, this song still has those jazzy chords and catchy beat that ProtoDome loves to use and we love to hear."
Indeed; the way certain little passages fleetingly segue into a jazzier style does accentuate the hook & keeps you guessing and engaged. Every single one of our NiGHTS: Lucid Dreaming mixposts has provided insight into what the album's all about, and I really do think it has a distinct & unique style, with a high percentage of vocal mixes, a musical aesthetic that allows for diversity while jiving completely with the world of the game, and interwoven themes that create interesting musical links between the tracks. While its approachable pop tracks might initially suggest ear-candy, everything goes much deeper than that & has been really well thought-out, carefully crafted, and imbued with plenty of heart & soul to match its considerable musical bling. Congrats to Blake on a great pop vocal track, and to Stevo & ALL the ReMixers, visual artists, & others who chipped in to give NiGHTS a truly amazing anniversary gift!
OA
on 2011-12-12 12:04:18
Rexy
on 2011-12-12 05:53:12
Feyhd
on 2011-08-15 21:51:15