Help us take OCR to the next level by supporting us on

Download MP3
6,053,142 bytes, 3:49, 209kbps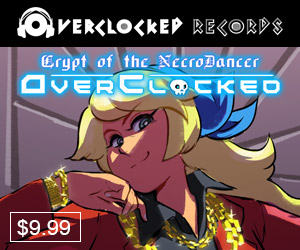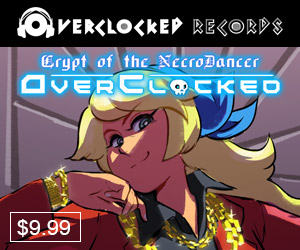 "Slowpoke Shuffle" could alternatively be used to describe our recent mixpost rate, Torgo's leisurely saunter, the United States Government as it tries to raise the debt ceiling, or (preferably) this mix off of Missingno from WillRock. Mr. Harby explains:
"So, this is a track I have made for the upcoming pokemon project. I wanted to do a more easy going approach with this remix - no overblown 80's synths or crazy synth-shred solos in this one. And I came up with the name slowpoke shuffle as the town in the game was full of slowpoke :D Hope you guys enjoy this one."
No overblown 80's synths?!? Say wha? Nah, it's true, WR dials down a notch or two for a pleasant stroll through the village... the village of pleasing, major-key instrumental electro-pop. As a village member and purveyor of positive, upbeat musics himself, let's see what OA thinks:
"This source is exactly the type of track that needs to be remixed - something with a really solid base song, but a somewhat questionable arrangement. Part of the original's weaknesses was the mixing, where the countermelodies were as loud as the melodies, and the near-constant white noise of the chip percussion. Thankfully, Willrock has given this a beautiful synth ballad treatment, with some really delicate sounding glides. Excellent added counterpoint and overall development, and this is really sunny and pleasant. The breakdown at 2:20 was gorgeous; I love that sort of thing.

I'm super digging the feel on this one, though it seems a little on the quiet side, and the drums could have been mixed up a bit more. Just because it's a ballad doesn't mean the drums need to be on autopilot! Good stuff, and one of my favorite Willrock mixes so far."
You hear that? He's not just digging it... he's SUPER digging it. Boss. I agree on the drums - nothing too flamboyant was called for, to be sure, but a little more variation would have been nice. I also agree about the glides & bends - some slower stuff there probably contributed to Larry's comment that the piece seemed vaguely tropical. Right now, with the heat the way it is, I think most of us have our minds somewhere a bit cooler, say... Antarctica... but it's a relaxing & enjoyable vibe regardless, and another great cut off a stellar album.
OA
on 2011-12-12 12:13:06
Rexy
on 2011-12-03 17:47:47