ReMix:

Mega Man 9 "Smooth As Honey"
Help us take OCR to the next level by supporting us on

Download MP3
8,882,600 bytes, 4:53, 240kbps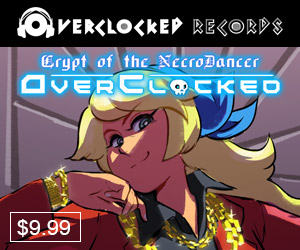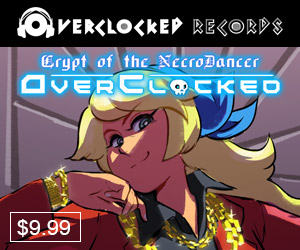 And now for something completely different... our Back in Blue flood continues with the debut of Sir Jordanius, and I gotta say... WTF? Where you been all our life, man? This arrangement comes entirely out of left field and offers something quite unique: a funk/disco jazz vocal. And NOT a shy one, either. This is the type of vocal that allows zero tolerance for uncertainty, hesitation, or half-heartedness - you gotta sell it, regardless of your abilities. The ReMixer may not have the sheer vocal prowess of someone like Terence Trent D'Arby, whose music the arrangement at times evokes, but DAMN if he doesn't sell it, hook, line, and synthesizer. The barrier to entry on a concept like this is ridiculously high, and none of us are claiming the execution is perfect - there are some timing issues & looseness on the instrumentation, and performing/mixing this type of vocal is tricky - but I love that Sir J. said "F it" and just went on his merry. He writes:
"yeah, so a quick thing about the track:
"Get off your butt and go dance."
That is all. Feel free to embellish that to your heart's content."
This'll no doubt be at least somewhat polarizing, as vocal mixes almost always are, but for my money it's so damn unexpected, and has so much going for it - the synthsploitation solos, the brass writing, the deep & funky bass, the sheer mojo - that it's hard not to appreciate on SOME level. The scatting (get your mind out of the gutter) adds that over-the-top, "God DAMN I really AM Smooth as Honey, bitches!" attitude, and later on I hear what I'm going to describe as "Michael Jacksonesque mouth sounds," and they sound awesome. The first iteration of the chorus was a little over-the-top major-key/anthemic for me, but I dig the vocoded reprise later on, and Mr. Jordanius achieved an excellent balance between the vocal bits and those brassy, oily, retro synth solos. Lyrics are appropriate for the song, and again, it's all about execution - if you had Chris Walken read 'em out loud, with no melody, of course they'd sound goofy, but mad props to the artist for believing in himself and his work, because that's the only way you make a track like this happen.
I'm really interested in what y'all think; personally, it's such a distinct debut, and such a surprise on an album I originally thought was going to be 99% electronica, that I had to do a double-take. Regardless of whether you hate all vocals, hate THESE vocals, or don't care for the style, the part writing, arrangement, synth solos, the vision to bring everything together, and the conviction to execute it, those have got to mean something. I think this track adds a whole other dimension to Back in Blue, and I'm now super-psyched to hear more from Jordanius. There's room for improvement, but he's already got some killer moves that are nigh impossible to teach, and I wanna hear where he goes from here. In the meantime, don't be a wallflower - do like the man says, get off your butt, and dance!