ReMix:

Mega Man 9 "A New Beginning"
Help us take OCR to the next level by supporting us on

Download MP3
6,998,662 bytes, 3:16, 283kbps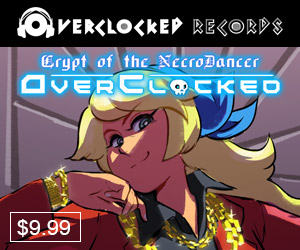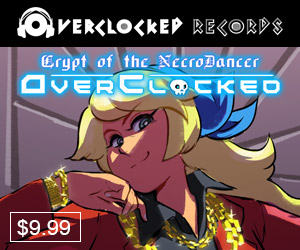 CarboHydroM! It's been awhile! One nice thing about long-running projects is that a lot of familiar names pop up on release who haven't submitted or been posted in months or years. Christophe writes:
"As the original version of the song has a decent duration, I wrote a very straight forward arrangement with live guitars and bass, and sequenced drums and synths. I focused on making the song sound live, rather than creating completely new stuff out of it. Using a wah pedal on lead guitars during the verses is the idea I'm the most proud of. It just sounds completely natural this way, and yet I'm not at all a wah guy. As usual, I had a lot of fun writing the drums parts, figuring out what sort of rhythm would be the best fit. People used to my works would easily recognize my overused recipes, including fast punkish double-pedal sections, and crash cymbal "showers" in the final part of the mix.

Everything was not easy though. The melodic content I had to work with was pretty rich, and was not easy to arrange for guitars without overloading the mix with chords details that nobody would hear anyway, so I decided to use synths. On top of that, I'm not skilled enough to play all the crazy arpeggios around the main melody without wasting the whole mix, so programming non-live instruments was a better solution."
Too humble :) But yeah, the decisions we as arrangers make to remove or simplify certain aspects of source material can be just as important as anything we add, and sometimes a single choice to use a wah pedal or other effect for a given section can be what really makes a mix shine. This rock arrangement of the ending theme/staff roll also closes the album out, and it does so with a good combination of verve & panache. I hear what the mixer is saying about aspects being "punkish," which does remind me of his previous mixes and also some of LuIzA's recent stuff, all of which I dig. Director k-wix writes:
"I thought Carbo did a really good job of capturing the essence of the original medley and immediately thought this song worked best as an 'ending' song to the project. The climax at 2:28 is the absolute highlight for me, and without a doubt my favorite section of the song."
Ditto; bumping down to half-time for the head-banging, lighter-swaying unison melody was a nice nod, in a sense, to a great album coming to an end. We'll be posting a couple more mixes from Back in Blue shortly, and I expect you'll see several more pop-up over the next several months, but until then please help us seed the torrent & spread the news!
Mirby
on 2011-12-24 15:51:24
OA
on 2011-12-12 14:32:34
Rexy
on 2011-09-08 08:39:32