Help us take OCR to the next level by supporting us on

Download MP3
7,280,967 bytes, 3:56, 244kbps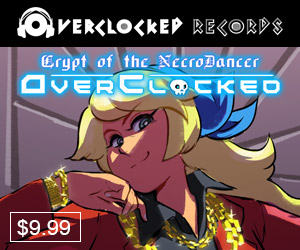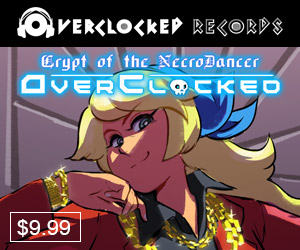 Juan! C'mon now, this is a FAMILY establishment! We'll just claim that by "Go Balls Deep," Sixto is poetically referring to being so damn enthusiastic about playing dodgeball and/or ReMixing SDB that you become metaphorically covered in DODGE balls. Of the platonic, sporting, completely innocuous variety. I guess we should just be thankful they aren't Schweddy; Co-director Walan writes:
"Sixto Sounds was originally slated to arrange "Versus Play" for the album, but due to technical difficulties, this track was thought to be lost forever. WillRock and Level 99 joined the project later and came through with their arrangement of the theme, but Sixto rose from the ashes and rebuilt this version later, submitting it in the 11th hour to be included as part of the album. Sixto delivers on all fronts, bringing us a hard-nosed, smashed-mouth track that's filled to the brim with synths and the near-virtuosic levels of guitar work that have become Juan's staple."
So yeah, this is the same source that WillRock & Stevo covered, and it's rock+synths, but it's surprising how different the two tracks are. It's worth mentioning here that several of the source tunes on the SDB soundtrack are ineligible for posting as ReMixes because they're not original VGM - Team Japan is mostly comprised of 'Sakura Sakura,' Team Russia uses 'Katyusha,' and Team England bears more than a striking resemblance to some well-known Beatles songs. This comes up a lot in VGM, and sometimes we can work around it, but we definitely shoot for music that was written FOR games, or debuted/popularized by games, as opposed to simply used in games. Right then; of his resuscitated, rebuilt track, Juan explains:
"This remix for the remix project Super Dodge Ball: Around the World almost never saw completion. I was close to finishing it when my recording hard drive died, causing me to lose all my samples and project files. Luckily, I found my original MIDI file and was able to finally finish this at the last minute. Low-tuned guitars, low-tuned bass and low-tuned drums! Don't blow out your speakers."
Sixto's take on the theme is a bit more metal, heavier, and less synthy than Will's, I suppose making it "angrier" as a result, but the dramatic sense of epic challenge inherent in the source is still there. I love the SID-style synths and chop-ups at the end, production is thick & aggressive, and of course the soloing is classic Sixto. Does a single Super Dodge Ball album have room for two mixes of the same source, in more or less the same genre? For me, the answer's a resounding yes: regardless of it being an accident, these two tracks are superb interpretations of the same source that have more than enough differences, but share a common ground of being badass, well-executed, rockin' cuts.
Rexy
on 2011-11-30 15:11:31
Mirby
on 2011-10-11 16:41:10
Csyzr
on 2011-10-10 18:53:42