Help us take OCR to the next level by supporting us on

Download MP3
6,275,836 bytes, 3:42, 224kbps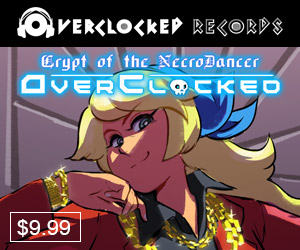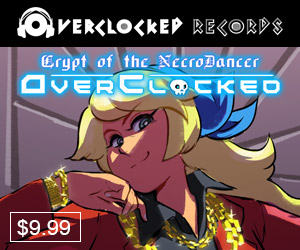 Dodge, duck, dip, dive and dodge again! Our sampling of Around the World's myriad flavors & destinations ends today in Kenya, for a mega-collab that's one for the history books, featuring DCT, LuIzA, newcomers Mr. Jones and Khakolak Boy, and the OC ReMix debut of the one and only Mega Ran! Even after meeting him a couple times and doing a whole PAX panel on VGM with him (along with Larry, Danny B, and A_Rival), I still get a little star-struck around Raheem - uber-talented & knowledgable guy who's really doing something different AND doing it amazingly well. But let that not detract from everyone else on the mix, especially ringleader DCT - you've really outdone yourself, Duane. This mix is brilliant and exceeds any expectations one could possibly have for a hip-hop treatment of the source, incorporating not one but three badass rappers, LuIzA's guitars, and spot-on execution & integration of all elements. Tour-de-force? You bet. DCT writes:
"I've got a submission here from Walan & KyleJCrb's Super Dodge Ball remix album, Around the World. My remix is called "Nairobi Hop" and is of the Team Kenya theme, or "Vs. Africa, Team Theme." It's my first vocal remix in a while and the biggest remix collab I've been involved in. Here's the breakdown of everyone involved and their contributions:

DCT (that's me!): phat beetz
LuIzA: guitar-related badassery
Random a.k.a. Mega Ran: first verse
Mr. Jones: second verse
Khakolak Boy: third verse, mastering, promotion of his upcoming album, "The Future" on KhakolakBoy.com (sorry, I got carried away. -_-)

KyleJCrb deserves most of the credit for coordinating this thing. After I sent him a WIP with a questionable-sounding guitar synth, he suggested contacting Luiza to play over it. After she properly rocked it out, he suggested asking Random to do a verse, which led to a few more collabs between Ran and myself. I then recruited Urbanizm Music artists Mr. Jones and Khakolak Boy to contribute some verses and the result is what I'm submitting here. And since I know people will ask, the "it" Kyle is referring to in that voice clip is Twitter, which is how Kyle recruited me. Hope everyone enjoys!"
So yeah, Kyle deserves an Executive Producer or Casting credit here, as those were some ace recommendations that clearly got the collab ball rolling. The end result is a mix that really shows off what a collab can be, with everyone bringing their A game and lending distinct voices (literally and figuratively) to a finished mix that's an instant classic. Of his successor, initial director Alan Bish writes:
"This is another track that came entirely from KyleJCrb's connections in the remix community. This remix's life started as a solo effort from DCT. Kyle asked for guitars, which LuIzA stepped up and expertly provided. Then Kyle asked for rappers, so DCT brought in Mr. Jones and Khakolak Boy from his Urbanizm Music label. The addition of nerdcore megastar Random, a.k.a. Mega Ran, sealed the deal as one of the hottest tracks on this album. This remix is nothing short of a hip-hop masterpiece."
Kyle & Duane made some perceptive, intelligent decisions about how best to make the original WIP come alive, and kudos to LuIzA, Random, Mr. Jones, and Khakolak Boy not just for doing a balls-to-the-wall awesome job, but for agreeing to help out in the first place. It's a cheesy, almost gratuitous simile, but that doesn't make it not true: dodegball is about teamwork, and so was this album, and in particular this mix. Hats off to everyone involved; check out the rest of Super Dodge Ball: Around the World for more great music!