ReMix:

Mega Man 3 "Magnetic Fireworks"
Help us take OCR to the next level by supporting us on

Download MP3
5,591,417 bytes, 3:50, 192kbps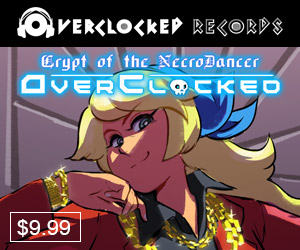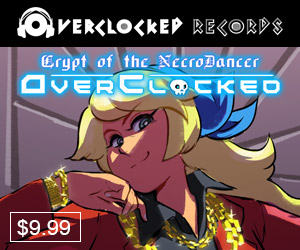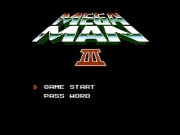 And now for something completely different... well, different from the previous mix, at least. For WillRock, it represents yet another GRMRB electronica track where he again blends 'Flash Man Stage' with a different robot master, this time Magnet Man, which may have been evident from the mix title. He writes:
"Ah The Grand Robot Master Remix Battle. Sometime after I lost against gecko, I ended up against txai in revenge. So, a little bit of background first... Remember Door into Chaotix? Well I was interested in the genesis sound chip, whatever its called... >_> Well I liked to try and make music that sounded like it was an updated version of that sound, and thats what I did with Door into Chaotix. Then I found a soundfont called "the ultimate Sega Megadrive/Genesis Soundfont". Yeah, you get the picture. So I took that concept of adding genesis sounds for my GRMRB match and even tho I beat txai, I found my mix to be... lacking. So fast forward to a few weeks ago. I was messing with Reason's Thor and Maelstrom trying to make some cool 8-bit drum sounds. I succeeded after some tricky sound designing (give me a break I dunno how they make those sounds on the nes).

I got something that sounded pretty close, and redid my original remix to incorporate some 8-bit elements, and then brought in the genesis infused part after. I still thought the sound design might not be "grand" enough for ocr so I put in some more complex sounds at the end of the remix and you get a bit of a journey. Starts 8-bit (sorta) goes to 16-bit (sorta) then goes to just regular music (sorta). A bit unorthodox but I like the idea. So yeah. Hope you enjoy this. Later dudes."
I'd say the result is INDEED grand; the sheer amount of ideas, harmonies, solos, modulations, textures, and FX here is really impressive. Little grace notes, bends, trills, breaks, and slides just sound like Will was spazzing the hell out - but in a talented & coherent fashion. It's maximalism, and I suppose listening to it you might even guess that it was made for a competition, i.e. to impress, but it's also a really FUN, wild trip, showcasing Will's technique, blending 8- and 16-bit textures into an exciting 24-bit stew, and introducing some wonderful twists & harmonies into the source melodies. I think Will now owes Flash Man a cosmic, karmic debt for facilitating so many awesome mixes, this being the fourth, that incorporate his theme ;)