Help us take OCR to the next level by supporting us on

Download MP3
12,140,195 bytes, 7:02, 229kbps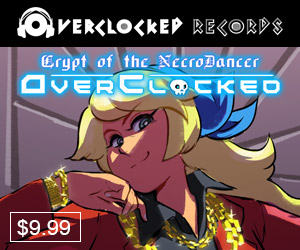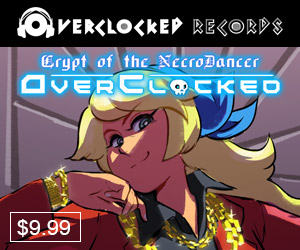 Jeff's violin solo on Jimmy's 25YL cut was awesome in its own right, but he's got an entire track to himself that really shows off his abilities as a solo ReMixer for the first time on OCR. Glorious, shimmering dance/trance electronica is the name of the game - Jeff writes:
"From the source material, this track really formed itself into a uniquely ethereal and uplifting track inspired by trance artists of the 90's. Propellerhead's Reason was used primarily, and a touch of live violin."
At just over seven minutes, there's a lot of material here, but Jeff slices things up with some breakdowns, beatdrops, and uses the same haunting, ambient tones in the opening later on, as a segue, keeping things fresh & interesting throughout. The near-dissonant intro has some underlying harmonics with interesting psychoacoustic properties, there's a sweet modulated FM texture to the synth groove that enters @ 0'59", and both the beat & melody proper drop at 1'27" and set things off & running. Album director Roger Hicks writes:
"This song triggered so many flashbacks from link to the past! And, I'm surprised at how you were somehow able to accurately represent the dark feel of the original track yet take it to the next level! Love it! "
Definitely a combination of dark & light, here, with a melody that walks the boundary between the two and production that keeps things mysterious and phantasmagoric while still maintaining energy & momentum - not an easy feat, especially for seven full minutes, but Jeff pulls it off!
Rexy
on 2011-12-02 08:49:35
InDL
on 2011-12-01 10:14:07