Help us take OCR to the next level by supporting us on

Download MP3
4,214,784 bytes, 3:27, 160kbps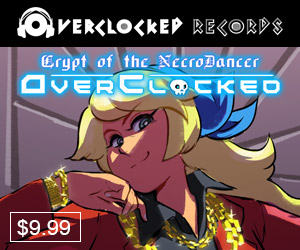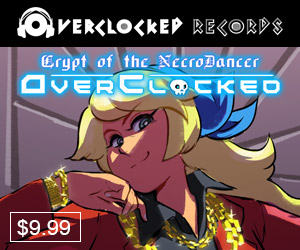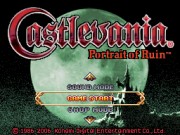 TheGuitahHeroe (Jamison Randall) debuted back in August with his Pokémon Mystery Dungeon ReMix, and now follows that up with some Castlevania electronica:
"Ahh, love the music from this game... Portrait of Ruin is actually the only Castlevania I've played, and it was fantastic; especially the music. I'm not sure why I haven't gotten to playing any of the other ones yet... But oh well, on to the mix. Alright, so if you've ever listened to deadmau5, it's not hard to tell it had a huge influence over me throughout the creation of this track, hahaha... As well as some other (possibly) obvious influences you can find in there.

Anyway, the creation of this mix involved an original idea of going mostly chiptune-style, but what I had just begged for rock-style drums... so in those went. Then after about 45 seconds or so I decided to put on my giant red mouse head and pound dem phat beatz (!!). Or, at least attempted to. The compression and percussion was a pain to get the way I wanted it to sound, but I'm overall pleased with the end result. Thanks a lot to Gario and WillRock for the great feedback on the WIP board!"
Gotta go back to the first & get your roots together, for sure, but we generally have fewer NDS/GBA mixes from the franchise, so seeing more love there is always a good thing. This is a fantastic treatment of a great source tune from the game, stepping TGH's game up and throwing out some mad-elaborate chiptune solos & embellishments on the already solid melody, with - as promised - phat, heavy beatz. The addition of the rock kit lets the artist pull some more interesting breaks & fills and just makes the overall aesthetic more interesting & distinct; as Fishy puts it:
"Very nice. Lots of attention to detail in lead instruments. Bit of a genre chameleon here. Chippy, boomtissy, 80s rocktopia."
halc also wrote:
"awesome chippy work reminiscent of WillRock's style in terms of sound and partwriting (killer soloing, dude!). arrangement is easily recognizable with lots of great added personalization and variation. mixing for what its worth isn't perfect, but this is probably your most solidly produced sub yet, and definitely above the bar imo. great work here. :D"
Ditto all that, plus kudos on a classy & contemplative mix title. No sophomore blues at all for Jamison, as he follows up his debut with an even more impressive, developed, rock-out Castlevania chiptastic adventure; great stuff!