Help us take OCR to the next level by supporting us on

Download MP3
5,938,323 bytes, 3:12, 244kbps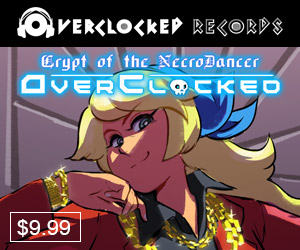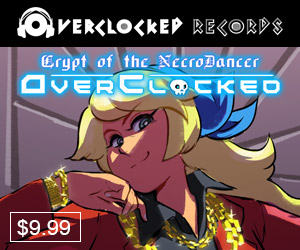 Dual Dragons! MGS4!
That's enough for me, right there, but perhaps we can say a bit more... this is the fourth posted mix from the Brothers Johansen, who also have a Shadow Hearts: Covenant mix on the album. So basically, BadAss has... DOUBLE DUAL DRAGONS. That's like four dragons, people - if that's not badass, I don't know what is. I've never seen an octopus laugh, but I'm open-minded. So is Album Director The Joker:
"This track almost didn't make it to the project thanks to my old crappy headphones. Soundtrack to my life, if my life was as hardcore as my more aggressive dreams... which sadly they're not. Alas, we can live vicariously through the Dual Dragons' awesome music. "Laughing Octopus" is a track I wouldn't have thought could make a good remix, but they done gone and did it! What was once a simple, almost ambient electronic tune has now become death, as well as metal masterpiece!"
Heavy, heavy, heavy... this is specifically the type of dark energy my mind conjures when I think of most boss encounters, and DD have as mentioned done a great job in turning a background, situational theme into more of a foreground, in-your-face wall of shred, with plenty of guitar divebombs & beefy chugs to go around. They've maintained some of the organic/inorganic synth textures & squelches that gave the original an unsettling vibe, but turned everything else up to 11, and it sounds, well... badass. With not one but TWO dragons, these guys can take on any octopus at parity, limb-for-limb, and they've done so and come out on top; epic stuff.
OA
on 2011-12-07 10:30:49
Rexy
on 2011-12-06 16:11:49