Help us take OCR to the next level by supporting us on

Download MP3
8,017,661 bytes, 4:43, 225kbps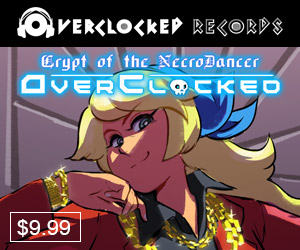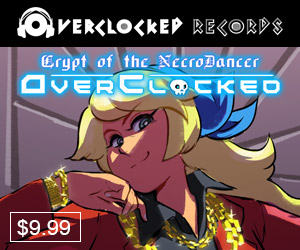 Clearly Rozo revised this Pokémon mix off Missingno quite a few times:
"'Spume' is probably finished now. Everyone on the Pokémon project says it was finished like years ago. :D When I started this remix, it was supposed to be an atmospheric track, in contrast with the source. Then it wanted to have a beat. And the beat didn't sound good. So it was revised once or twice, and then declared finished. And then revised further. Eventually, it was good enough, and was declared finished. A later revision further improved it. And then it was finished... for a while."
Some tracks feel done almost immediately, others you just keep going back to and tweaking ad infinitum... Gotta stop somewhere, though! This is an odd, upbeat little track that blends a happy-go-lucky melody with some distinct chromatic percussion, sonar pings, and a more ambient intro. It's an interesting juxtaposition, almost as if someone took a sample library intended for film/scoring purposes and built a whole synth-pop track around it. Or also like if a wild pokemanz suddenly popped up in the middle of U-571 or Das Boot and started dancing around. The beginning has a deliberate, exploratory vibe, and I really love the build that starts bubbling up at 1'26" and then transitions into full gear at 1'37" - good stuff. Judges were split on this mix, mostly because some felt there was too jarring a stylistic contrast between the intro and the rest of the arrangement. Palpable writes:
"Like Jesse, I found myself liking the introduction most in this song, because of how off-kilter and minimal it was. I won't say the source was super obvious there, but I was hearing it in the places Larry mentioned, plus those liberal areas, some of which used the original's chords. Actually I felt a little disappointed when the song switched into happy bubbly mode, but that's more a subjective preference - it was fine as far as songs go, there was enough to sustain my interest."
I like that Rozo did something new, and I do like hearing disparate instrumentation & styles combined, but I could also see it not being everyone's cup of tea - you actually have to kinda get your head around it and rid yourself of certain expectations to fully enjoy the arrangement. It's a novel, unexpected take on such a sugary source, so if you're looking for something a little different, definitely check it out!